Top Four Scholarships All High Schoolers Should Apply For
Hang on for a minute...we're trying to find some more stories you might like.
Imagine getting into your ideal college, receiving top-quality education only to leave that college hundreds of thousands of dollars in debt. Leaving college with a large debt is a possible situation for many students who do not receive financial aid or scholarships and are put in an undesirable situation. Here are some scholarships that all students, regardless of economic or academic status, should consider applying for.
1. Coca-Cola Scholars Foundation
The Coca-Cola Scholars Foundation requires a brief resume of high school experience. The application takes roughly under an hour, which can be convenient for those who are very busy. 150 of the applicants an opportunity to gain $20,000 of scholarship money based on the depth of their resume. By providing this basic information, students are given a good opportunity to see where there resume stands amongst other students and become more acclimated with what they will need for college applications.
2. Unigo Education Matters Scholarship
The Unigo Education Matters Scholarship requires applicants to fill out some basic information and answer one essay question about the significance of education and why it is important within our society. One applicant will receive $5,000 of scholarship money. Although there is only one person chosen, the application is easy and a strong opportunity as it allows applicants to convey why schooling is significant to them in just under 250 words.
3. Unigo $10K Scholarship
The Unigo $10K Scholarship gives students a variety of opportunities, with different topics, to earn up to $10,000 in scholarship. The application features several brief informational questions before giving one important question that varies in topic. This year the topic involves choosing a historical figure to bring back today and explaining what their favorite mobile app would be and why. Unlike the majority of scholarship opportunities on the Unigo website, this scholarship gives smaller monetary awards to multiple other winners before moving onto the top prizes for those who provided an especially exceptional essay.
4. National Merit Scholarship
While every student is either directly or indirectly working towards the National Merit Scholarship, it is important to note the significance of it and how it can positively impact someone's life. By receiving a certain score on the PSAT during their junior year, students gain opportunities for scholarships up to $2,500 for all the finalists. They are also given additional opportunities for merit-based scholarships from schools such as Harvard, Yale, Stanford, and MIT. It is important that each student takes the time and effort necessary to attempt to perform their best on the test.
About the Writer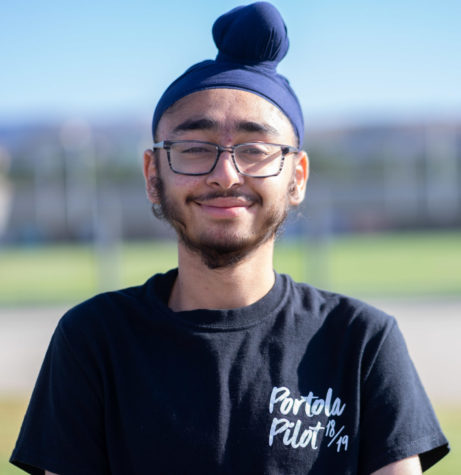 Simrat Singh, Editor-in-Chief
Simrat Singh is one of your 2019-2020 Co-Editors-In-Chief, for his third and final year in the Pilot! As Co-Editor-In-Chief, Simrat is ready to leave a...