Building Industry Technology Academy Teaches Handy Household Skills
School starts again in fall — with it, a new course. 
Under the instruction of assistant football coach James Welker, Building Industry Technology Academy (BITA) opens to all grades. In this year-long elective, students dabble in various spheres of the construction industry like woodworking, welding and electrical work. An outlier among traditional elective courses, BITA provides a break from the conventional classroom education. 
"BITA is suited for Portola because it's different," Welker said. "It breaks the norm of what's being pushed in education across the country. It will be one of the most hands-on classes you'll ever take at Portola and skills that will pay huge dividends for you as a future homeowner or real estate investor. 
In BITA, students operate a variety of hand and power tools to develop household skills immediately applicable to the real world. 
"My dad is a general contractor. I started working for him when I was 18," Welker said. "Renovating my own house in 2017 reinforced how valuable the skills I had were because I was able to do most of the work myself and saved a ton of money in the process."
As practice, students complete a variety of projects throughout the year to exhibit their mastery. 
"We have basic ones like making an iPhone or iPad holder for your desk, intermediate ones like furniture or craft wood art pieces or signs," Welker said.  "My goal is that our advanced project will be the construction of a tiny home which we would sell to fund future BITA classes." 
Later in life, basic knowledge of construction may help students find side jobs in college as utility workers. For others, they manifest into full-time careers. BITA falls under career technical education and gives a taste of education held to an industry standard.
"The best part is that there's so many possible things to build. Learners have freedom to create meaningful projects once they learn the basic skills," Welker said. "Being able to work with your hands lends itself to so many opportunities, and I want to pass the skills I've learned to the next generation of learners."
About the Writer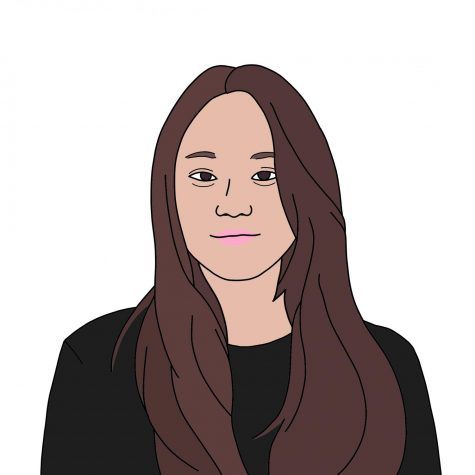 Erin Choi, Managing Editor
Erin Choi is your co-Managing editor for this year. She's happy to return for her second year on the Pilot. Erin likes books and movies that question...