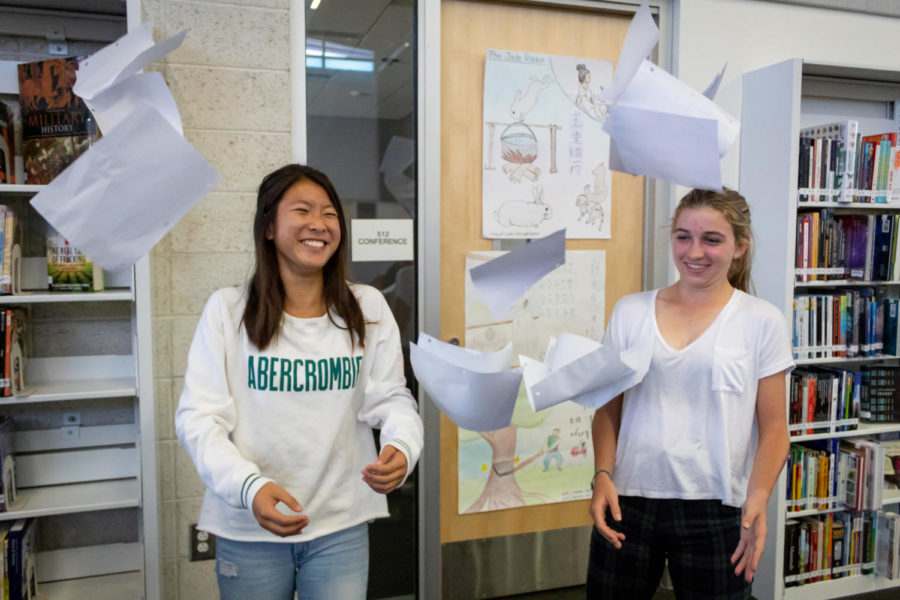 Photo by Jordan Lee
"Let's get through high school together," reads Classline's homepage.
Classline, formerly known as the empathy project Instatutors, is a club whose goal is to help students enjoy their high school experiences and succeed by giving homework and study help, suiting each student's needs as much as they can.
"My group noticed that students at Portola were incredibly grade-oriented, and they were starting to burn out from all the stress," sophomore and club president Kate Hayashi said. "I wanted to change the culture of grade obsession in Irvine and encourage students to aspire to pursue projects and interests that have genuine meaning to them instead."
Classline's website, which contains everything from extensive calculus study guides to a one-on-one "writing lab," would not be possible without the help of dedicated student contributors, who share a deep passion for helping their fellow students.
"I contribute to Classline because I love helping people and guiding them," junior and humanities director Nishad Francis said. "I also do peer tutoring, for I enjoy being able to guide others, and help them in things and classes where they need assistance."
Aside from the regularly updated "study corner," containing study guides for most academic subjects, Classline publishes various articles including philosophical discussions, school sports coverage and even an SAT Meme Compilation page. The Classline team hopes that by expanding students' school lives beyond grades and studying, they can promote a happier, meaningful and more engaging social experience.
"I think it's a great platform to share ideas, to apply my passions and knowledge to be of use to others in my community," junior and writing contributor Stephanie Zhang said.
Though Classline was initially aimed at helping Portola students, the program has spread to other campuses in Irvine, such as Northwood High and Irvine High schools.
"Our long term vision, as a continuation of our current plans, would be to truly access as many students as possible, to allow everybody we reach to have a better high school experience and be able to worry less about the pressure on them and focus on things they truly love," Francis said.