Student Small Businesses: eCommerce Company Takes Senior to the Moon
As you scroll through listings on eBay or Amazon, there are hundreds, if not thousands, of items to choose from. But if you look carefully enough, there is a chance you will stumble upon an item sold by senior Saoud Moon's independent business, Shop Moon LLC.
"
In the end, I'm not gonna be taking away the money; I'm gonna be taking away how I positively impacted people."
— Saoud Moon
Moon's interest in business started off innocuously, with the resale of a single pair of shoes in 2019.
"At the time, I was feeling pretty directionless," Moon said. "I always knew that I wanted to do business in the future, but nothing really interested me that much. [My first sale] was what made me decide to start getting into the business of just like buying and selling stuff, and eventually it turned into something much bigger."
Over the past two years, Moon has experimented with selling a variety of items, from shoes with his first company OC Soles to sports cards. Since then, he consolidated his business ventures into the company Shop Moon LLC, through which he purchases everything from collectibles and digital products to toys and clothing from wholesalers to resell on eCommerce platforms such as eBay and Amazon. 
"I think this is probably one of the best things that could have ever happened to me. I became a lot more confident and well spoken," Moon said. "Being a better salesman lets me just go up to people and talk to them. I was never able to do that before… my most memorable sale was when  I went to sell something to a stranger, and we ended up talking about business for two hours. He's a great guy. I stay in touch with him."
Throughout his experimentation with different products and marketing, Moon built not only his knowledge of finance, but also his creativity and resilience.
"For me, as a parent, I see success as learning," Moon's mother Naushina Moon said. "He has learned so many things, from all the experiences, the good and bad. Making money is not the successful thing… now he likes to take chances, he's not afraid of failure." 
Though the blanket term of "reselling" may appear simple, for Saoud Moon, his business goes beyond the profit margins; it has guided his direction in life and brought him a step closer to achieving his other dreams. Currently, he bridges his abilities as a salesman with his passion for mental health awareness with his involvement as a Marketing Director in the student organization Crossroads Initiative.
"In the end, I'm not gonna be taking away the money; I'm gonna be taking away how I positively impacted people," Saoud Moon said. "With that money that I raised throughout my business, I would like to start a nonprofit to help others with mental health because it's a very dear cause to me. I want to use business for good and to make the world better."
Leave a Comment
Your donation will support the student journalists of Portola High School. Your contribution will allow us to purchase equipment and cover our annual website hosting costs.
About the Contributors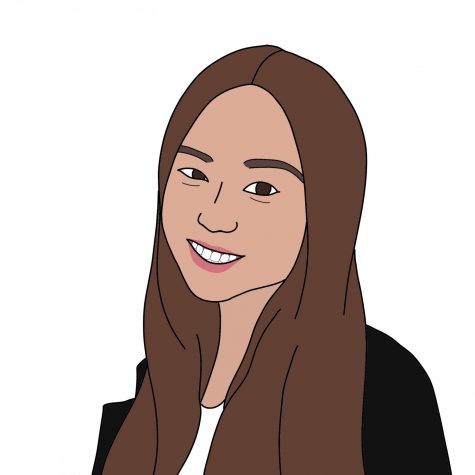 Jenny Won, Opinion Editor
Jenny Won is your Opinion Editor for this school year, her third and final year on the Portola Pilot. After having been with this program throughout almost...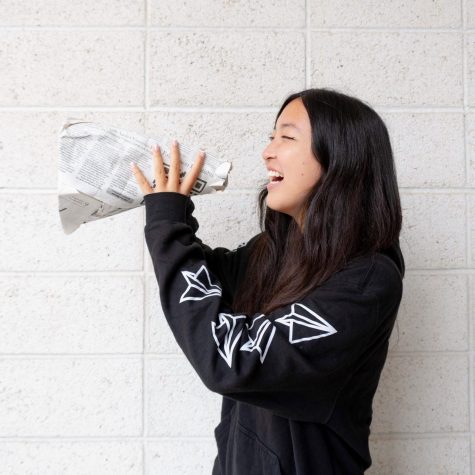 Claudia Lin, Co Editor-in-Chief
Claudia Lin is your co-editor-in-chief for her third year on the Pilot. She is looking forward to making as many memories as possible for her last year...