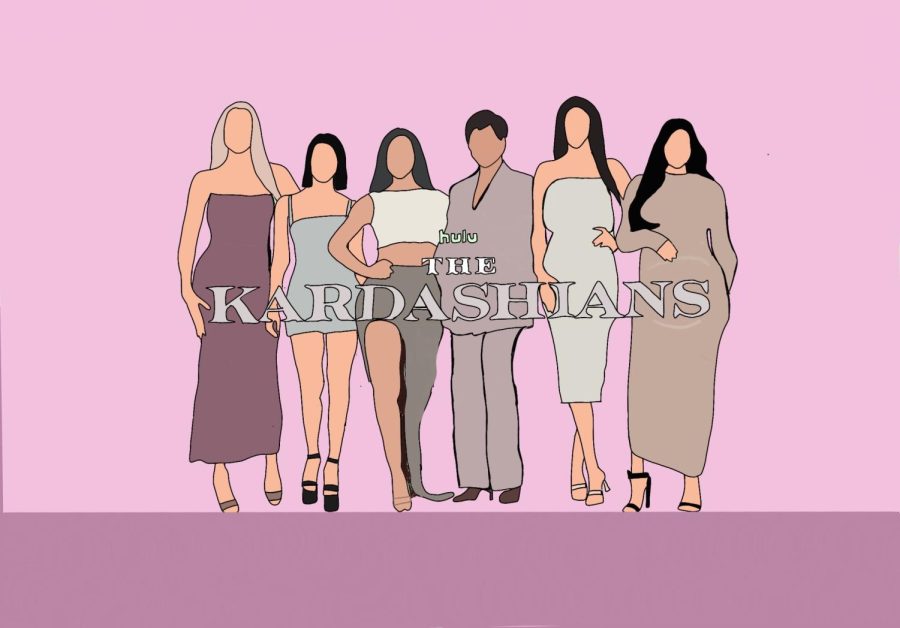 Sidra Asif
*This article contains spoilers for the first two episodes of "The Kardashians." 
Almost 14 years after its debut, reality show "Keeping up with the Kardashians" aired its final episode in June 2021. Many fans believed that they could no longer watch their favorite billionaires on live television ever again. 
But the Kardashians are back and better than ever—bible. On April 14, the Kardashian-Jenner family aired the first episode of their redesigned, self-directed series "The Kardashians" on Hulu. 
The pilot episode contains noticeable stylistic updates. The introduction includes the song "777" by Bruno Mars, Anderson.Paak and Silk Sonic, a timely and fitting choice for the upbeat and carefree mood of the show. Along with the song, the show opens up with a rather tacky drone-recorded montage of the Kardashian-Jenner family. Although the intro does not necessarily have any technical errors, its grueling two minutes and 41 seconds of display fails to showcase the family in an entertaining way. 
Other than Kylie and Kris Jenner's appearances in the Kylie Cosmetics building, the family is featured doing mundane activities in boring settings. From Kendall meditating to Khloe on the phone by her pool, the scenarios correlated with these family members do not do their hectic lives any justice.
The pilot episode was filled with awkward transitions, insignificant situations and irrelevant drama. While episode one covered every family member, episode two focused heavily on the lives of Kim and Khloe, including Kim getting ready for "Saturday Night Live" and Khloe conquering her anxiety to guest star on "The Late Late Show With James Corden."
Featuring these dramatic instances in the family's lives revamps the atmosphere while keeping the same dramatic and sassy factors.
One of the most interesting scenes in the pilot episode involved Kim, her son North, and the video game Roblox, where North went up to Kim to show her a pop-up within the game titled "Kim Kardashian Game." This game threatened to leak unreleased footage of Kim's sex tape, eventually leading to phone calls with her attorneys, stress before preparation for SNL and Kim's fears that North would be exposed to explicit content on Roblox.
The Kardashian-Jenners typically discuss their busy schedules and lack of privacy as if they do not have a choice, insinuating that they are just observers rather than the ringmasters of their crazy lives—but that is what fans love, and that is what we love. They are so dramatic and animated that the smallest inconvenience can become a whole scandal, and something as big as Kim's divorce or Kylie's pregnancy in the family can be blown worldwide.
Despite its mediocre debut, "The Kardashians" shows great promise, and hopefully we might even get another 14 seasons of their life to binge late at night. After all, it is never too late to become an honorary Kardashian.