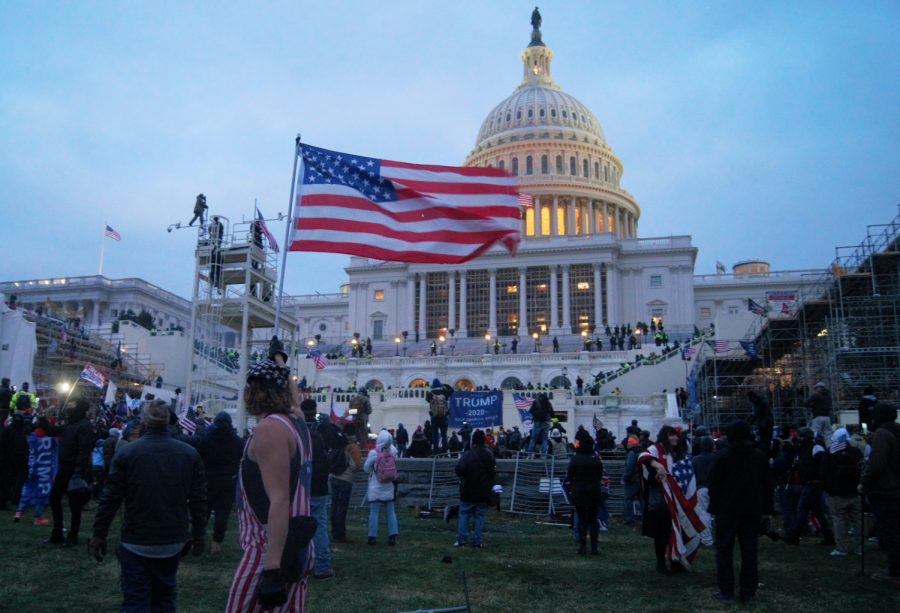 Photo Courtesy of Tyler Merbler
To demonstrate disagreement with the 2020 presidential election results, a mob of largely pro-Trump protesters led a riot that breached the U.S. Capitol on Jan. 6, according to the New York Times. 
Deemed by news outlets as a "sedition," "coup" and "insurrection," the riot was the first time since 1812 that the Capitol has been breached by violent intruders and the first time in U.S. history that said intruders were American, according to the New York Times. It was driven by supporters of former President Donald Trump who believed that President Joe Biden's victory was illegitimate, despite numerous recounts that failed to show any proof of fraud within the electoral college.
The Senate and House of Representatives were voting on attempts to overturn election results in Arizona and Pennsylvania, both key swing states during the presidential election. By the end of the night, the House and Senate blocked the challenge to Arizona with a 303-121 and 93-6 vote, respectively, and Pennsylvania 282-138 and 92-7. 
After breaching the Capitol building, rioters roamed the Senate chamber and various offices, including that of Speaker of the House Nancy Pelosi. Some committed acts of vandalism on the statues in the Capitol Rotunda, destroyed artwork and statues and defaced the exterior of the Capitol building with Trump flags and the Confederate flag, according to the inventory damage report from the office of the Architect of the Capitol in Washington.
Law enforcement secured the Capitol at around 5:40 p.m., about three hours after the violence began, according to the D.C. Police. No government officials were harmed, but the event led to five deaths and over 50 injuries, including the death of one police officer.