Coach Peter Abe Gets Promoted to Athletics Director
Peter Abe, who was initially hired in December 2015 as the head football coach and physical education department chair, has stepped up as the new athletics director after former athletics director Katherine Levensailor's resignation.
The opportunity presented itself when Levensailor became the assistant principal at Jeffrey Trail Middle this school year. His added responsibilities as the athletics director oversee much of the department's logistical aspects. 
"I threw my name in the ring with a few other candidates, interviewed, and got the job…In a sense, [it was] a promotion since we hired from within PHS, but I still had to do the work to get the job," Abe said.
Being both the head coach and athletics director at the same time has been a goal of his ever since he received a master's degree in athletics administration and coaching from Concordia University Irvine.
Although the many responsibilities he has taken on require excellent time management and delegation skills, being part of the athletics department also provides a tight-knit community, making the challenging job something worthwhile.
"We wouldn't do it if we didn't love it, because it's all for the betterment for PHS athletics as a whole," Abe said. "Whenever there are moments, good and bad, you have an enthusiastic and supportive family. During the toughest times, I had my brothers, who walked together despite our differences, through all fires toward our goals."
Abe's relationship with athletics has been both extensive and impactful, ever since he started his coaching career 19 years ago at Irvine High as an assistant coach of football and co-head coach of track.
"Life is a great big team game, with all the peaks and valleys, relationships, successes, struggles, diversities, firsts, emotions, pain, jubilation, annoyances and happiness that goes along with it," Abe said. "The sports I grew up with revealed the type of person I was, taught me admirable and valuable character traits to be successful in life, and provided that outlet and sense of belonging and pride in owning a performance that so many adolescents struggle with today."
About the Writer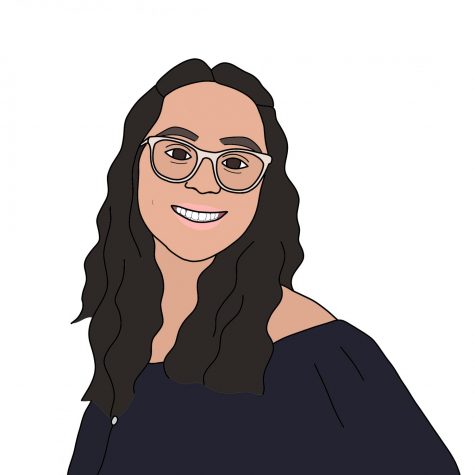 Naila Talib, Staff Writer
Naila Talib is one of the Portola Pilot's staff writers, and is so excited to be joining the crew for the first time! She is extremely grateful to be...