Defund the Police
Following the May 25 death of George Floyd, surges of Black Lives Matter protests broke out across the country. An essential demand of these activists has been the widespread defunding of the police. Law enforcement continues to uphold systems of oppression on top of ineffectively preventing crime or protecting citizens. Therefore, the money and resources of these departments should be diverted to support health and social services.
"How the policing system works in America speaks directly to the nature of the institution. Police started as slave catchers; their original purpose was to protect capital and the interests of those in power at the expense of humanity," Beckman High senior and student activist Wismick Sain-Jean said. "At no point has the system been reconstructed to address its origins. By and large, the system still functions in the same way; police tend not to stop crimes, and the vast majority of their investigations are unfruitful."
In the face of criticism, defenders of police call for more funds for body cams, equipment and training. According to the Bureau of Justice Statistics, most violent and property crimes go unsolved while police spending rises. Decreases in crime rates are often cited as positive evidence of the power of police; however, an analysis by the Washington Post of overall yearly spending of police and crime rates of the past 60 years concluded no significant correlation. 
An examination of Orange County Board of Supervisors budgets shows a steady decline of funding for healthcare and social services, yet the Sheriff's department's budget has more than doubled since 2009.
"We're redirecting money from public health, in the middle of a pandemic, towards police, in the middle of mass protests against not just police violence but the factors that contribute [to] police violence," Orange County activist Hairo Cortes said in an interview with Voice of OC. 
The Orange County Sheriff's Department has had its own host of scandals and injustice. In 2011, Fullerton officers beat to death homeless schizophrenic Kelly Thomas. Thomas is one story among thousands across the nation in which the presence of a mental health professional or social worker over an officer would have likely saved his life. 
"
If cops are not trained correctly or if inherently racist cops are hired, then the community that they are 'protecting' is in more danger."
— Meghan Harrington
In an audit conducted by the OC District Attorney's Office earlier this year, the department once again broke its sworn duty of protection revealing widespread evidence-booking malpractices. 
"If cops are not trained correctly or if inherently racist cops are hired, then the community that they are 'protecting' is in more danger," sophomore and Defund the Police supporter Meghan Harrington said. 
Placing millions in taxes and trust into the police has not served Americans well. If cities want to prevent crime, ensure the safety of their citizens and right the wrongs of the past, the answer is simple: defund the police.
Leave a Comment
Your donation will support the student journalists of Portola High School. Your contribution will allow us to purchase equipment and cover our annual website hosting costs.
About the Writer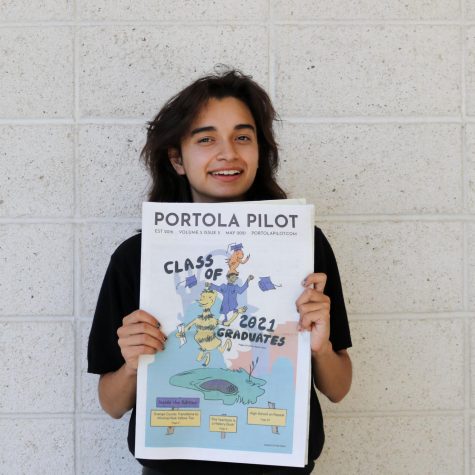 Nate Taylor, Front Page and Photo Editor
 Nate Taylor is the 2021-22 front page editor and photo editor. He is ready to improve his design skills and create memorable Portola Pilot front covers....