Fortnite versus PUBG
May 4, 2018
Fortnite
"Build up and knock him with your tact; he's right below you!"
"Sniper at 232 in the steel fort! Take cover!"
Exchanges like these between players of Epic Games' Fortnite Battle Royale echo in classrooms, living rooms and bedrooms around the world. However, some favor its older rival and inspiration, PlayerUnknown's Battlegrounds (PUBG) due to the viral playerbase it established prior to the Fortnite popularity boom in early February.
An immediate advantage that Fortnite grants its players is the free-to-play matchmaking and installation. While players of PUBG are required to shell out $30 to join the rapidly dwindling playerbase, Fortnite boasts a zero-cost battle royale mode that is revered by players worldwide.
The lack of a download fee has acted as a catalyst for the game's popularity, and has promoted the expansion of many advanced features and quality-of-life improvements that PUBG has not taken the initiative to implement.
Another benefit that Fortnite boasts is its easy-to-run, cartoonish and playful graphics. By creating a relatively forgiving system that does not overload its computer players, Fortnite curates a more enjoyable experience than PUBG. Players can focus on collaborating and winning instead of disabling graphics to run their game.
Although both games utilize an effective shooting system, but there is one aspect that sets Fortnite apart from its counterpart. Building structures using wood, brick and steel materials is much more intriguing for players because the vast majority of first-person shooters, including PUBG, do not possess a resource-based building interface.
"The current state and the competitive scene of PUBG is inferior to Fortnite qualitatively and quantitatively speaking, and Fortnite has a much better close range system, too," sophomore and player of both games Jimmy Kang said. "Fortnite has better game mechanics mainly because of the vertical movement and the building system."
While PUBG has been around for much longer and has server connectivity in more regions than Fortnite does, it is prone to hacking from players in the Southeast Asia region. Unlike Fortnite, which prevents users from playing outside their region regardless of their matchmaking server ping, PUBG does not region lock international players who often join North America servers and cheat to win their matches.
"PUBG has a deficient anti-cheat system, and even Dell is selling a computer in China with a main advertising point that it can run PUBG hacks," Kang said.
While PUBG reigned as the leader in the battle royale genre up until earlier this year, Fortnite has taken the world by storm. Simply put, the less-demanding graphics, free-to-play service and unique building system verifies Fortnite's dominance, and justifies its rival's downward spiral into irrelevance.
About the Writer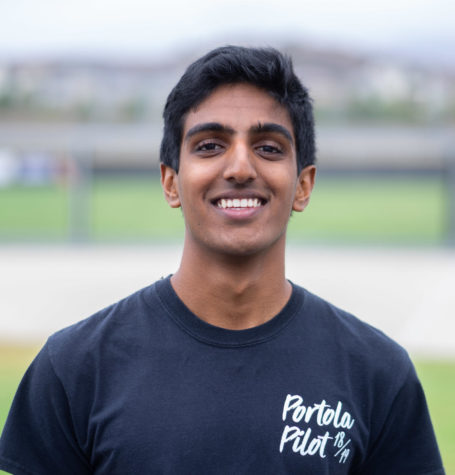 Ajinkya Rane, Managing Editor
Ajinkya Rane is one of the two Managing Editors, and it is his second year in that role.  He has previously served as Co Editor-in-Chief and Sports Editor,...
Leave a Comment
PUBG
This past year, two video game titans have taken the world by storm. Fortnite and PlayerUnknown's Battlegrounds (PUBG) are two games that have amassed huge player followings. With increased attention coming to the newly-famed battle royale style of games, which of the two is the Alpha and which sits behind as the Beta? In our opinion, PUBG comes out as the top dog.
In the battle royale genre, players take to the battlefield in a 100 player deathmatch where players must fight for themselves to be the last player standing or play with their teammates to be the final squad. Of the two options, PUBG is the preferred game because its realistic gameplay provides an unparalleled experience, and the well-developed weapon system and vehicles add another level to the game.
The visuals are extremely realistic and high quality. The players feel as if they are on an island in the middle of the ocean with all odds against them. Every elimination of an opponent is extremely satisfying as the players can clearly visualize the blood pouring out of their opponents as they take the kill. The reason why playing PUBG is exciting and tense is because the gameplay is so realistic.
"The realistic textures and gameplay is what attracts me to it more than its competitor," sophomore Matthew Ahn said. "While Fortnite pans out as a more relaxed, arcade like game, PUBG immerses the player with its graphics."
PUBG provides over 30 weapons and 40 attachments, allowing for ultimate customization. Players have a huge array of weapons to choose from, which means that there is more complexity and strategy within PUBG. Unlike Fortnite, there are also vehicles that allow players to maneuver the large map.
"The competitive skill cap in PUBG is greater due to harder control with weapons and maps that provide strategic positioning and playstyle for gamers," sophomore Aiden Wu said.
Fortnite players excuse all the downfalls of the game with the fact that you can build. Building is a feature that players can love or hate, but what cannot be argued is that PUBG offers realistic, thrilling gameplay with a level of complexity and strategy unmatched by Fortnite. When comparing shooting/survival games, Fortnite's cartoon graphics and unrealistic building cannot compare to the true grit of PUBG. Ultimately, players are looking for a battle royale, and PUBG delivers.
PUBG's appeal comes from its realistic and exciting gameplay and the amount of strategy involved. This game has a distinct tension and thrill that Fortnite cannot replicate or beat with its arcade style of play. PUBG has a larger map with more places to land, more guns and attachments and vehicles, meaning that there is a higher skill cap to the game due to its complexity.
Leave a Comment