Freshman Golfer Zoe Wynn is Ace-ing the Competition
"They call me 'Wynner,'" she said.
Only one girl on campus fits this description, and it is none other than CIF-bound freshman Zoe Wynn.
Wynn's golfing journey started at 5 years old when her dad took her to the Oak Creek Golfing Club and Driving Range. Wynn said her dad would give her tips on aiming, and simple tips like keeping her head still.
"My dad has played a really big role in my golf career my entire life because he's the one who got me into it," Wynn said. "When I was little, I used to get annoyed by the feedback that he would give, because he would always tell me to do this or that… but I think that as I got older, I realized that he was just trying to help, and now I appreciate his feedback a lot more."
As the 2021 Pacific Coast League girls' golf individuals champion, Wynn's passion for golf shows not only through her golfing abilities, but also her mentality.
​​"She's always smiling," social studies teacher and golf coach Wind Ralston said. "Zoey enjoys playing, and it really shows. The way she talks about it, the way she plays, her interactions on the course — she's having fun out there."
Team captain and senior Madison Amlen said that Wynn's optimistic personality sheds an inspiring light on the team, even in their darkest times.
"Zoe is our most optimistic girl, and she just loves goofing around as well as trying to get the other girls to practice harder all the time," Amlen said. "She's just super happy and adds to the emotions and attitude of our team."
Wynn has also encountered her fair share of challenges. Through the hardships of golf and acquiring a new teacher, Wynn said she was able to learn patience and perseverance that could also be applied to other aspects of her life, including friendships and academics.
"When I was younger, I struggled a lot and wanted to quit," Wynn said. "I was performing really poorly in tournaments, and my friends would consistently start to beat me. It was challenging to see myself be working so hard and practicing every day, but not seeing improvement. I told myself that if I keep trying, then I will see the progress eventually."
Wynn's dedication to golf continues to show through her accomplishments, but her journey is far from over. One of Wynn's goals is to play golf in college.
"Golf is not a game of perfect, and I kind of live by that. Because a lot of times while I'm playing, I might make a silly mistake, but then I remember that I can't be perfect all the time, and I'll just have to keep trying," Wynn said.
Leave a Comment
Your donation will support the student journalists of Portola High School. Your contribution will allow us to purchase equipment and cover our annual website hosting costs.
About the Contributors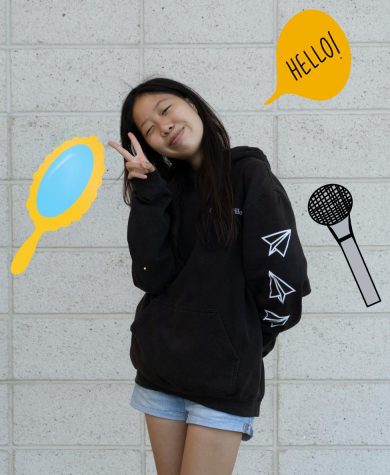 Cara Chan, Features Editor
Cara Chan is the Features Editor and Business Manager for her third year on the Portola Pilot. Though she's feeling bittersweet about her final year,...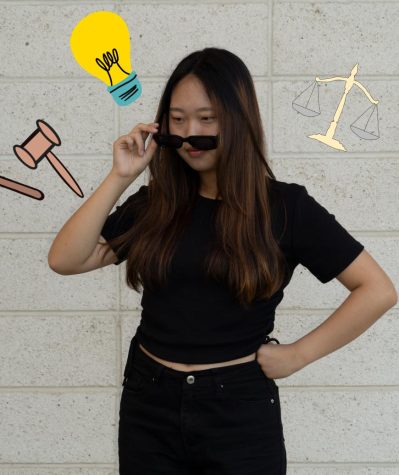 Kayleen Kim, Opinion Editor
Kayleen Kim is the Opinion Editor for her second year on the Portola Pilot. She's looking forward to working on editorials with the Editorial Board and...