Girls' Water Polo Turns the Tide Toward Victory
Girls' water polo (1-2) dominated Crean Lutheran High 15-0 at the Game of the Week on Dec. 19 at Portola High. The Bulldogs scored their first goal in the first 15 seconds of the game. 
"[Crean Lutheran] is a new team; they don't have many girls, and this is their first year with just a girls' team because they used to be co-ed," junior Ainsley Stelzer said. "So, we wanted to focus on instead of just getting as much shots as we could, focusing on our technique and working the ball around the perimeter."
The team's momentum carried the Bulldogs to a score of 13-0 by the end of the second quarter. 
Predicting an easy victory, head coach Kate Avery replaced the starters with other players by the third quarter to give them more experience with playing under pressure in a game setting. 
"Some of our younger players that maybe don't see as much playing time got to score in this game," Avery said. "Especially in the last couple weeks, we've suffered some tough losses, so having the confidence to go in and feel that they could score was, I would say, the biggest factor there."
With the growth of the varsity team this season to 16 players, the team has found it more difficult to establish a strong dynamic. The uncharacteristically favorable game allowed teammates the opportunity to not only work on their technique, but also pinpoint the specific areas of growth in team dynamic that had been holding them back in previous games. 
"I think we lacked communication because we don't know each other well enough to trust one another," freshman Emma Amakasu said. "I think as a team we need to work inside the pool and out on becoming better friends and trusting one another."
Despite their massive win, the Bulldogs valued their improvement more than the point score. 
"Every practice, every day, we're always working to get better, to get stronger, to get smarter in terms of water polo IQ and to always have improvement," Avery said. "That's probably my biggest goal, especially for this team."
About the Contributor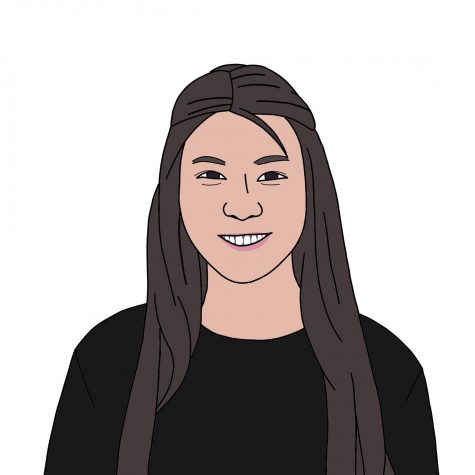 Kate Hayashi, Editor-in-Chief
Kate Hayashi is the co-editor-in-chief of the Portola Pilot. She draws all her writing inspiration from Michael Barbaro's "hmms" in "The Daily." Outside...