H2H: Google Classroom or Canvas?
October 11, 2017
Why Google Classroom is Better Than Canvas
Google Classroom and Canvas are used by all students, and most teachers choose to use one or the other. Classroom is better for many reasons including: it is easier to find new assignments, there are not as many tabs, and there is a feature to connect assignments to Drive.
"Yes, [I do want teachers to unify to Classroom], because then you wouldn't have to switch between one or the other because teachers don't tend to use the same one," sophomore Nicholas Puckett said.
Unifying the school to Classroom would benefit the student population as having all students use Classroom would save the time of constantly having to switch sites. Teachers should all use Classroom because it keeps students signed in and teachers could collaborate to create assignments.
"Philosophically, Classroom is really easy to use for a teacher," social studies department chair Jon Resendez said. "Essentially, all the time I spend on Classroom is spent delivering content and facilitating activities."
For Resendez, it is easier to use Classroom as it is straightforward and allows him to focus on his students, not on creating the website and customizing it like Canvas does.
"Classroom has a stream where you can see everything the teacher posts, and it is impossible to miss out on anything," sophomore Kameran Mody said.
Finding new assignments is something that is much easier on Classroom because posts go straight to the top of the stream. This helps students find their homework fast, and they can see when it is due. This is useful and helps students stay on top of their work.
"Say you are submitting something on Canvas with one of the Canvas text boxes; if you close out of the window, you lose all your work entirely," Puckett said.
This is a common problem with Canvas that you would not have with Classroom. When you leave a page in Classroom, it instantly saves, unlike Canvas where it is all deleted.
Although Canvas has many sections, this can be a bad thing as you may not be able to find an assignment in all the modules. Classroom has the ability to link with Drive, has a stream that makes it easier to find assignments, and saves all your work.
About the Writer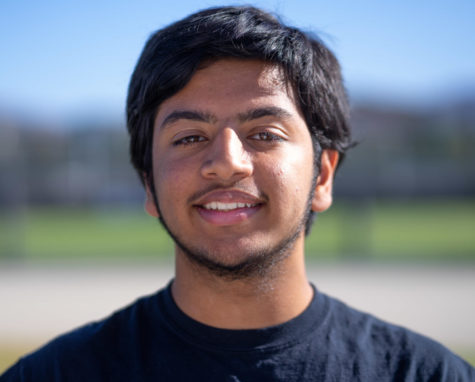 Farhad Taraporevala, News Editor
Farhad Taraporevala is your 2019-2020 Co-News Editor for his fourth year as a part of the Portola Pilot. He is excited to work on the news section for...
Leave a Comment
Why Canvas is Superior to Google Classroom
Do you prefer functionality over aesthetic appeal for your school management system? If so, Instructure's Learning Management System (LMS), Canvas, is for you.
LMS services are not just for teachers to make announcements and remind students of homework, but instead serve to create a personalized, online version of their classes.
Canvas does just that by allowing educators to design a custom page for each class with options to add modules, quizzes and links. Social studies teacher Wind Ralston said Canvas offers a grading system that is unparalleled in its counterpart Google Classroom.
"The grading is more time efficient than Google Classroom…in Google Classroom you click open an assignment and it opens another tab, and you're constantly clicking open tabs and closing tabs," Ralston said. "With Canvas, the assignment sits inside the user interface, so I can attach a rubric, I can attach comments, I can type directly on the document, and when I'm done, I can click a button and go to the next document."
In addition to its extensive customizability, Canvas boasts a robust discussion feature that Google Classroom is severely deficient in. Classroom allows students to post replies that only the teacher can see and does not permit a true exchange of ideas.
Canvas on the other hand allows students to share thoughts and disagree using a wide variety of mediums besides text such as videos, audio recordings and images.
Opponents of Canvas may pose that the site is clunky and not appealing compared to Google Classroom. However, the app offers more functionality than the Classroom app, and the website runs slightly slower due to it loading all the modules and features it offers.
Canvas is the true epitome of a successful LMS, due to its versatile discussions and efficient grading system. If students and teachers value a diverse set of features over a simplistic interface, Canvas is the way to go.

Loading ...
About the Writer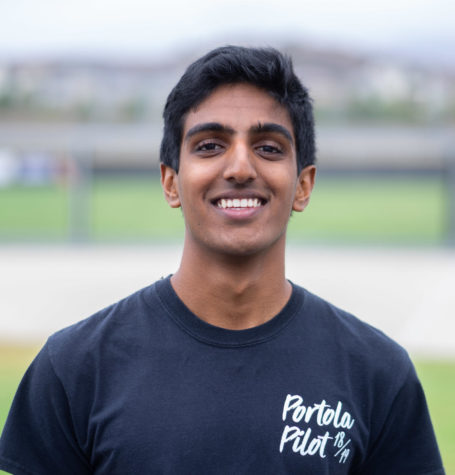 Ajinkya Rane, Managing Editor
Ajinkya Rane is one of the two Managing Editors, and it is his second year in that role.  He has previously served as Co Editor-in-Chief and Sports Editor,...
Leave a Comment