H2H: Oppenheimer or Barbie?
May 30, 2023
Opt for 'Oppenheimer' over 'Barbie'
$773,430,538.
$870,110,523.
$1,006,234,167.
These are the global box office earnings for three of director Christopher Nolan's biggest movies — "Interstellar" (2014), "Inception" (2010) and "The Dark Knight" (2008), respectively — with "The Dark Knight" taking the spot for highest grossing film worldwide in 2008, according to IMDb and Box Office Mojo. Nolan's next project, "Oppenheimer" (2023), is sure to be another hit.
Based on a true story, "Oppenheimer" tells the tale of physicist J. Robert Oppenheimer and his work creating the atomic bomb with a team of scientists during World War II. 
"Oppenheimer" is slated to release on July 21, the same day as another highly anticipated film of the year: Greta Gerwig's "Barbie." People should watch "Oppenheimer" before "Barbie" since they can expect to see more of Christopher Nolan's award-winning talent.
Viewers can also find value in the historical content as they submerge themselves in the early 1940s and learn  about a pivotal event of the past. Nolan is known for his attention to detail and intricate storytelling that makes him more than capable of creating an immersive experience, according to MovieWeb. 
"If I were to watch 'Barbie,' a comedy like that, I'd watch a TV show or something short," sophomore Aaron Owens said. "But for a movie, something I want to see, a movie should be an experience, right? So to have an experience, I want to go see something dramatic, something cool, something awesome like 'Oppenheimer.'"
Owens said he particularly looks forward to seeing Cillian Murphy portray the eponymous lead character as Murphy and Nolan have successfully worked together on previous films. Nolan has managed to craft an ensemble of other noteworthy actors, including Emily Blunt, Matt Damon, Robert Downey Jr. and Florence Pugh.
There's no denying though that "Barbie" also has a star-studded cast with Margot Robbie and Ryan Gosling. Some may argue they feel more inclined to watch "Barbie" first due to childhood nostalgia and other sentimental connections with the doll. Gerwig has also proved her own skill as a director with two other award-winning films.
Yet she is unmatched with Nolan's experience and success as a director. Keeping in mind Nolan's global box office earnings from earlier, Gerwig's highest earning is $218,843,645 from her 2019 movie "Little Women," according to IMDb. Her statistics are impressive but cannot keep up with Nolan.
"Any year there's a Christopher Nolan movie is a really good year," movie fanatic and science teacher Michael Tang said. "I think he's the greatest working director right now that we have. I think he always makes films that are so engrossing and engaging and very thought-provoking. He's always trying to push the boundary of blockbuster filmmaking."
Viewers should opt for a ticket to see "Oppenheimer" and simply save "Barbie" for the end as a palate cleanser for all the great acting, fascinating drama and first-rate filmmaking they have just finished watching. 
About the Writer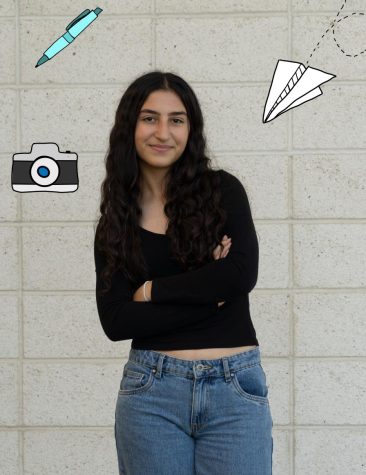 Parmin Zamani, Staff Writer
Parmin Zamani is a staff writer for her first year on the Portola Pilot. She is looking forward to working with her fellow Pilot members and exploring...
Leave a Comment
Life in Plastic is Fantastic: Expect 'Barbie' to not "Bomb" at the Box Office
If anyone learned anything from Christopher Nolan's latest film "Tenet" (2020), it would be that time is a valuable asset (that is, if you could even hear it to begin with). During the limited 24 hours humans experience each day, they must make difficult choices to maximize their unlimited desires. 
Fortunately for any true fan of cinema, there will be no difficult decision to make on July 21, as they should spend two hours watching Greta Gerwig's "Barbie" instead of Nolan's "Oppenheimer." 
Let me preface this by saying that I hold no ill feelings toward Nolan's films — it is undeniable that the director's filmography (such as "Interstellar" (2014), "Inception" (2010) and his Dark Knight Batman trilogy) includes some of the most notable films this century.
Though she may not have Nolan's immediate name recognition, Gerwig too has built herself an impressive resume in an even shorter period of time. 
After initially becoming an acclaimed actress in the realm of independent film, Gerwig currently holds a 100% track record in directing critically-acclaimed films as both films she directed have been nominated for Best Picture among other awards at the Oscars. Gerwig made history as the first woman in seven years to be nominated by the Academy for best director with her directorial debut "Lady Bird" (2017), according to CNN. 
But aside from the assumed "prestige" of the two directors — it is important for moviegoers to also consider the content of the films they watch. In the online film discussion community, Nolan's films have often been the butt of jokes that poke fun at his film's overtly cerebral plots, lack of cast diversity and uncompelling writing for female characters. 
"I feel like Nolan, he's just trying to make his movies really complicated in a way that it really doesn't have to be," PNN show editor and senior Lucas Vo said. "I'd rather just watch Barbie than watch Josh from Drake and Josh act all intellectual." 
The same cannot be said about Gerwig's filmography, as "Barbie" specifically aims to subvert the unhealthy, conformist standards the popular toy franchise has been criticized for in the past, according to Vanity Fair. This was particularly evident in the promotional campaign for the film, in which a set of viral posters highlighted the multi-racial cast. 
Some may claim that Nolan's background in independent films is reason enough to trust his artistic judgment. While it is true that Nolan first came to mainstream attention for his 2000 neo-noir film "Memento," it appears that the two directors are headed in the opposite direction as their careers develop. 
Nolan's more recent films — such as "Dunkirk" (2017) and "Tenet" (2020) — rely heavily on visual effects and large budgets, contrasting Gerwig's filmography. If anything, Nolan's latest films are mass-consumer products masquerading as auteur cinema by the weight of the director's staying power alone, whereas Gerwig's "Barbie" is peak independent cinema being channeled through the medium of a commercial product.
"The poetry of Greta Gerwig's filmmaking is that breeze I cannot wait to feel again," legendary Hollywood director Stephen Spielberg said when writing Greta Gerwig's profile for the Time 100 most influential list. 
This is a sentiment I echo completely in rampant anticipation of July 21, and I urge any other aspiring cinephile to choose the same. 
About the Writer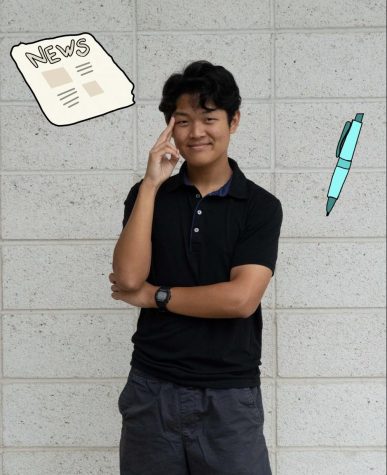 Tyler Kim, News Editor
Tyler Kim is the News Editor for his second year on the Portola Pilot. In the newsroom you'll most likely catch him trying to convince writers to sign...
Leave a Comment