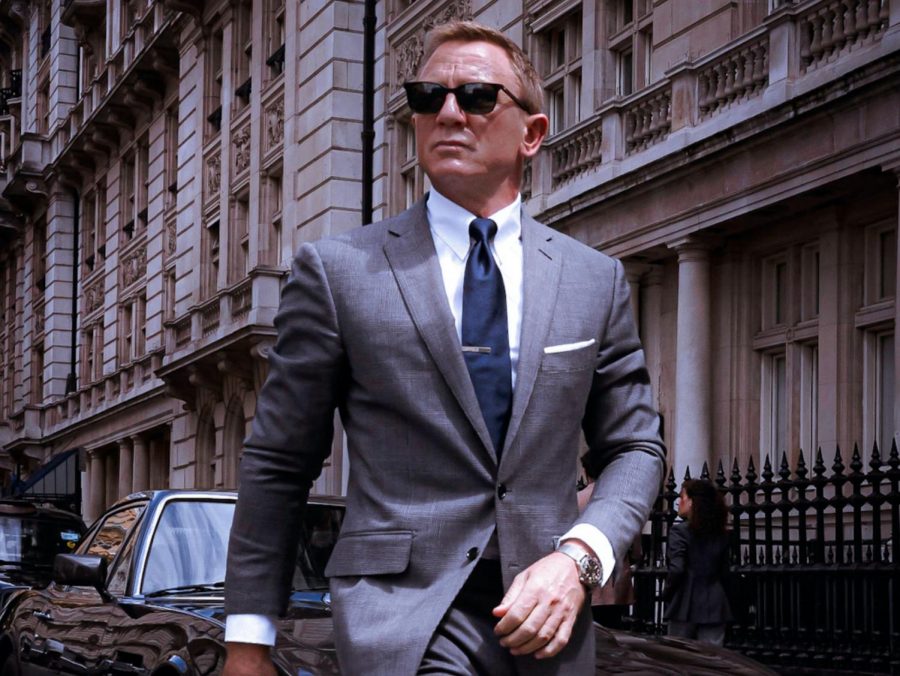 Courtesy of Metro-Goldwyn-Mayer (MGM)
'No Time to Die' Review: Daniel Craig Proves He's Still the Best Bond in Final Film
For his final film in the James Bond 007 franchise, actor Daniel Craig once again proved that he is able to execute the role in "No Time to Die." This is Craig's fifth film as Bond, after first taking up the role in 2006 and starring in the films "Casino Royale" (2006), "Quantum of Solace" (2008), "Skyfall" (2012) and "Spectre" (2015).
The film opens after the events of "Spectre," with Bond residing in Jamaica following his retirement and leaving his estranged wife Madeleine Swann (Léa Seydoux) in Italy. However, his retirement is cut short five years later when his CIA friend Felix Leiter (Jeffrey Wright) asks for help rescuing a captured scientist. 
Despite the opening, the film could have been clearer in showing how Bond's retirement in "Spectre" failed to push him away from the evil that he was used to fighting. 
Bioterrorist Lyutsifer Safin (Rami Malek) was the antagonist, who, despite having a pale and weak appearance, provided a dark and engaging voice. Director Cary Joji Fukunaga's use of outer dialogue (conversations between people) and a longer running time (two hours and 43 minutes) helped fans understand the development of Bond's mission to unravel Safin's involvement with Spectre. 
The numerous car chases involving the iconic Aston Martin, gun fights and Craig's athletic ability were absolute thrillers. The cinematographer used several cameras that moved with the characters and captured vertical and horizontal angles, as well as different camera shots.
Since James Bond movies are notable for their music, "No Time to Die" effectively incorporated the classic Bond theme from the 1960s, in addition to a title track by singer-songwriter Billie Eilish in the opening credits. 
The film addresses Craig's retirement from the series, yet many fans (including myself) wish that he would continue to don the character. Criag's curious yet confident on-screen personality in the film certainly sets him apart as the most prominent Bond actor. Unlike previous actors, Craig is able to create the most memorable action scenes and effectively use all the 007 equipment, including his excellence at driving. His ability to continue looking the part is definitely why he has continued to play the character for a long time. As a fan, I have been pleased to have experienced it in my lifetime. After 15 years playing 007, Craig hangs his suit on the rack for another actor to put on.