Should There be Assigned Seating in Classrooms?
March 15, 2018
Bill Of Rights (Student Edition): Freedom of Speech, Religion and Seats
Varying from teacher to teacher, each classroom has its own rules when it comes to seating, but all high school students should be able to choose his or her preferred spot in the classroom. Being able to sit with classmates that a student is familiar with helps make the class much more enjoyable, which can be difficult to achieve when seated with unfamiliar faces.
"I see that when you are sitting with people you like, or by your good friends, it leads to stronger group work and better collaboration with projects," world language department chair Kari Tubbs said. "If I make [a student] sit by someone who, maybe had a disagreement, or they don't know very well, they're more intimidated to try to stand up and speak, try Spanish, or make a mistake. Then, I'm not giving them the opportunity to have the best learning experience they can have."
Many teachers have also stated that the freedom to sit according to student preference has built a stronger relationship between the student and the teacher because students feel at ease in class.
"By letting them choose where they want to sit, it enhances my relationship with them," English teacher Craig Bark said in an interview with The Campanile. "If they get a little bit of choice, they trust you, and they work better when they know I trust them."
Many teachers have shown concern regarding students who misuse the privilege of choosing their own seats, stating that it distracts students from focusing on the task presented to them. However, with free seating, classroom arrangements are much more flexible and can be customizable for the learning task every day.
"The purpose of allowing a student to control his or her seat, or controlling where that student is, depends on the learning objective of that period," Literary and Language Arts department chair Jeanne Jelnick said. "I do not require [assigned] seats. One of the reasons for that is because I want for my students to feel comfortable. I want them to feel that it is their learning space, not my learning space. To me, the classroom is for the learners and should be about the learners: it's not about the teacher."
In many cases, students who are in assigned seats may feel uncomfortable with their classmates, leading to a disengagement from the curriculum. The first step to get a student more interested in learning the curriculum starts from helping the student love the class. And that starts from granting them the freedom to sit where they desire.
About the Writer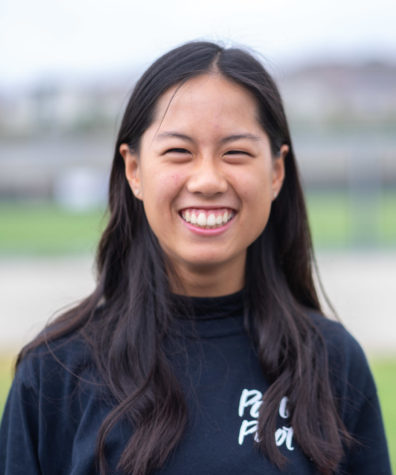 Julia Kim, Opinion Editor
Julia Kim is your 2019-20 Opinion Editor, continuing her fourth - and last - year on the Pilot! Outside of journalism, you can find her at the dance studio,...
Leave a Comment
Assigned Seats: Purposeful, not Popular
Despite the fact that many students dread seating charts, they often overlook the logical benefits of it. Assigned seating improves student performance and prepares them for future jobs, proving that while the seating chart may not be a popular choice, it is an important one.
Some students argue that sitting next to peers with whom they are not familiar is uncomfortable. However, in the workplace, seating is not something an employee can always choose. Building tolerance and respect in high school for diverse opinions prepares students for job occupations and social scenarios.
"That's a great way to prepare for the real world; you're not always going to be with your best friend. I don't know anyone besides two people who happen to work in the same exact company after college, and they aren't even in the same department," literary and language arts teacher Doris Schlothan said. "You have to be able to learn how to function with people who you might never become best friends with."
Contrary to popular student opinion, assigned seating generally garners better grades than free seating. In a study conducted by Montana State University, it was concluded that students did better academically when in assigned seating. This increase in performance quality is due to less distraction in the classroom.
"I feel like it provides structure," math department chair Shelley Godett said. "I strategically do create the seating chart for people that require to be in the front for various reasons, either for eyesight or for concentration. Also, I try to put the ones that need help and sit them next to someone who doesn't need help."
Although free seating can be more enjoyable at times, for new students, it is often the opposite. Returning students have seats reserved with their friends, while new students have no idea where to sit. In assigned seating, the new student is integrated easily into the classroom and can be confident in his or her seat.
"Teachers are here to work with students amicably and help them learn, so when it gets hindered because you have to constantly tell that student to stop talking, I know it happens because it isn't assigned seating," Schlothan said. "How could I expect that this 13 [or] 14-year-old who is in his or her sixth hour of class to not help but talk to his neighbor."
About the Writer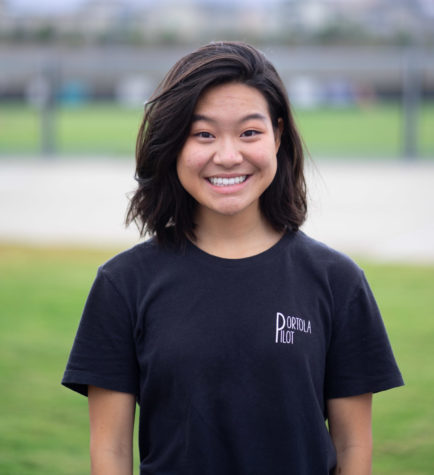 Priscilla Baek, Media Director
Priscilla Baek is Portola's Media Director. She has spent five years of her life in Yemen immersed in charitable organizations. With a passion for writing...
Leave a Comment