Sports Restarting Amidst Social Distancing Protocols
In-season sports officially entered Phase Two two weeks ago, which introduced the use of balls and limited equipment. While social distancing guidelines are still restrictive, coaches and players are working through these challenges.
"We can't play defense on each other yet, [and] we can't pass to other people, so we don't really remember how to control our arms and the strength we put into the ball," water polo player and sophomore Emma Amakasu said. "Since we rely on contact so much, that's been the biggest challenge. Right now, we're working on things individually a lot instead of the team aspect, so we're trying to grow our individual skills."
To observe protocols and social distancing while keeping practice efficient, the athletics department has worked towards setting up sanitation and disinfection tables around facilities, requiring students to get their temperature checked and review a daily self-assessment survey before every practice.
"The number one goal is the safety of our student athletes as they are starting to get back into skill development and team development," athletics director and head football coach Peter Abe said. 
During a time of immense change and hardship, athletes are remaining positive and focusing on what is consistent throughout, finding the silver lining. 
"I think the spirit [has stayed the same]. I remember on the first day back, everyone was really enthusiastic and excited to be back even if it wasn't the same," soccer player and junior Kelly Brander said. "Everyone was also really excited to get some touches on the ball and get back into work."
Although it is hard to predict the future, it is important to stay cautious and follow all regulations in hopes for the best. 
"If everyone continues to stay vigilant, things will continue to get better not just in our city but in our county and also in our state," Abe said. "We just need to take it one day at a time… and [with] everybody doing their best to stay safe, slowly, but surely things will get back to normal."
About the Contributor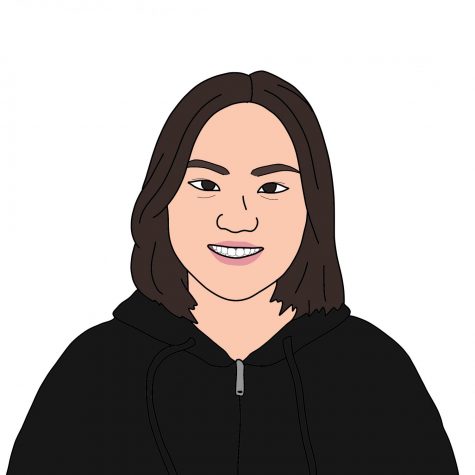 Grace Baek, Staff Writer
Grace Baek is a staff writer and is thrilled to be a part of the Portola Pilot this year. As her first year on the Pilot this year, Grace is beyond excited...