The World of Women
Despite the evident changes being made to diminish the gender gap, progress in the women's rights movement is painstakingly slow and gradual, with little being done to move it forward.
The rights held by women have undoubtedly grown throughout the years in the United States. After all, women can now vote. It is assumed under the Constitution that men and women are completely equal in rights and status within society. However, reality tends to tell a different story.
A study conducted by CNN shows that only about 14% of executive positions are held by women — a number that is unlikely to change quickly unless more women rise to take these positions.
"There is an assertiveness that is oftentimes appreciated in men and not appreciated in women," Audrey Cooper, the first female Editor-in-Chief of the 151-year-old San Francisco Chronicle, said. "People hire other people who make them comfortable. Typically, it is not uncommon for men to feel comfortable around other men."
Not only are there more men taking executive positions, but women today are also making 79¢ for every dollar a man makes, according to findings from The Washington Post. At this rate, women and men will not make the same amount until 2133, according to CNN Money. This means that the issue on equal pay will not be settled for another 118 years unless immediate action is taken.  
The lack of female role models also contributes to the slow progress in the women's rights movement. Hillary Clinton addressed this issue in her concession speech, advising "all the little girls who are watching [her speech to] never doubt that [they] are valuable and powerful and deserving of every chance and opportunity in the world to achieve [their] own dreams."
When the next generation of women decides against entering male-dominated fields that lack female role models, the cycle continues.
"Everybody needs to see other people who succeed and do it fearlessly and unapologetically," Cooper said. "I hope that if I meet a younger woman, that is what she would think of me."
Progress in the women's rights movement is slow and gradual, a dilemma that can only be turned around if more women and men rise and take action by doing anything and everything in their power to teach girls today that they are just as powerful, strong and capable as men, and to teach boys that women are capable of great things, too.
Leave a Comment
Your donation will support the student journalists of Portola High School. Your contribution will allow us to purchase equipment and cover our annual website hosting costs.
About the Contributors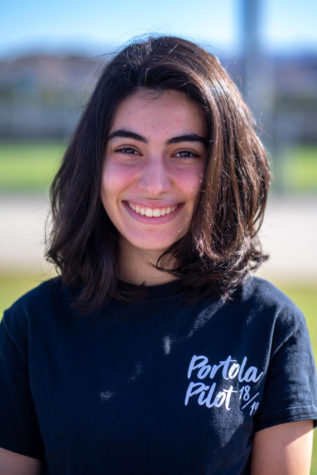 Maya Sabbaghian, Managing Editor
Maya Sabbaghian is one of two 2019-2020 Managing Editors. A staff member since 2016, Maya has previously served as a 2017-2018 Editor-in-Chief, and as...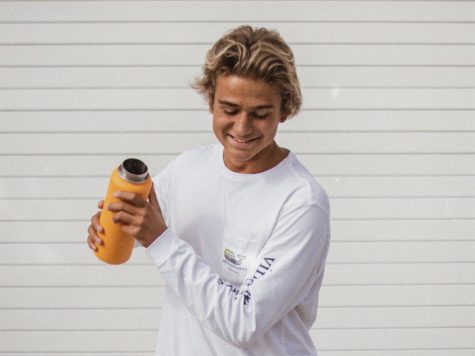 Dylan Gates, Media Director
Dylan Gates is the Media Director of the 2018-2019 Portola Pilot staff. He is in his Junior year at Portola and has been working with the Pilot since the...