Two Staff Members Awarded for Excellence
Plant supervisor Leo Diego and literary and language arts teacher Jeanne Jelnick were named in top 25 and top ten, respectively, for Parenting OC Magazine's Top Teachers and Employees Awards on Jan. 6, with the award ceremony taking place on Feb. 5 at Bowers Museum. 
 A committee of Parenting OC staff and past honorees finalized the top nominees; school principals nominated staff members based on passion and performance. 
"Everybody knows Leo and everybody loves Leo," principal John Pehrson said. "Staff, students and anyone visiting quickly get to know the positive, welcoming and kind man doing whatever he can to make Portola an incredible place to be. It doesn't matter who you are; he just wants to make sure you are taken care of."
Diego is responsible for a series of odd jobs that come with being a part of a growing school, but it has brought a fresh perspective of his role on campus.
"I was a little surprised because I'm just doing my job," Diego said. "I'm very honored to be recognized because there's a lot of hard-working people at this school… I love coming here and working everyday."
Pehrson said he nominated Jelnick for her role in founding Portola High and her influence on the culture and programs on campus.
"She is captivating; she has perfected the art of engaging and empowering every single learner in every single lesson…" Pehrson said. "She makes every learner feel like they are important, their opinion matters, their quality of work matters, and that every lesson is important to life."
Jelnick has taught thousands of learners during her career and has helped write multiple courses part of the curriculum at Portola High, but her primary focus always remains on her students. 
"I hope that [all of my students] feel that they have improved as writers and readers and speakers and thinkers," Jelnick said. "I hope they can really concretely see, 'I got better at this, and I am stronger at this,' and so they can really name it; that's so important, and that the process of getting there was safe and sometimes fun and meaningful."
About the Contributors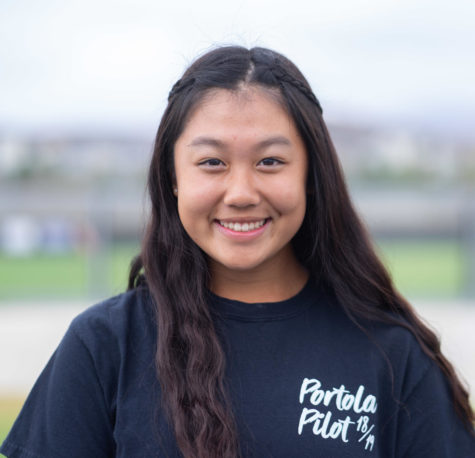 Helena Hu, Editor-in-Chief
Helena Hu is the Co-Editor-in-Chief of the Portola Pilot this year. As Centerspread Editor and Social Media Director for the past two years respectively,...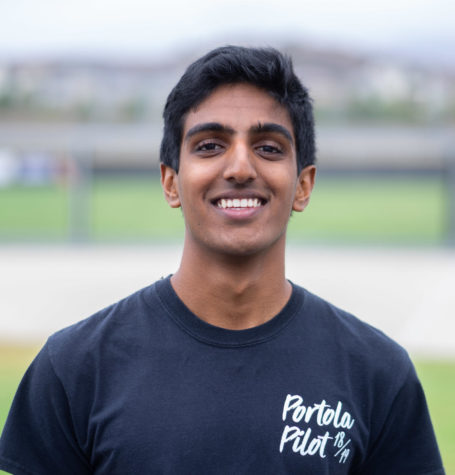 Ajinkya Rane, Managing Editor
Ajinkya Rane is one of the two Managing Editors, and it is his second year in that role.  He has previously served as Co Editor-in-Chief and Sports Editor,...