When Should Holiday Lights be Taken Down?
January 8, 2018
Drop the Lights After the New Year's Ball
Keeping holiday lights up for the first week of January wraps up the holiday season more effectively than in late December. Otherwise, families miss the opportunity for an exciting New Year's Day celebration and beautiful holiday lights in the background of their pictures.
"[Lights] look cool when you take a picture of it with a camera with a wide open aperture," sophomore William Hsieh said. "Whenever you walk outside and see a light, there is warmth in my heart because I know that people are having a good time with others."
Whether December ignites familial bonding or a religious celebration, these lights are rarely just decorative, but a facet of celebration as well. Taking down these lights implies prioritizing routine over spirit.
"I like the way they look, and technically the 12 days of Christmas start after Christmas," social studies teacher Heidi Martasian said.
Some people take down their lights in December because of time restraints, yet removing lights takes the same time to stash away as it is to put up in the first place. Although holiday schedules are more hectic, the intention to put up originally put up lights means a commitment to the decorate for the holiday season. Since many work and school breaks extend past December celebrations, there should always be enough time winding down the holiday season to step back into routine in 2018.
"Having a busy schedule can certainly delay the time people take down their lights, but usually I find that most lights are put away by the second week of January anyway," freshman Hiba Mughal said.
There is always a reason to be joyous with family and friends, and the holiday season is another reason to do so. New Year's Day is the literal fresh beginning to pursue new activities.
"The start of a new year represents hope and renewal, and having holiday lights up definitely symbolizes those ideas," Mughal said.
Remember to enjoy the holidays first before using spare minutes taking down the lights in early January.
About the Writer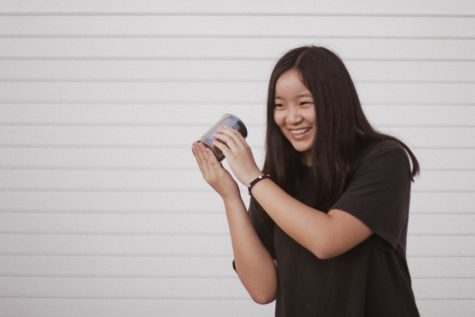 Jane Zou, Staff Writer
Jane Zou is a staff writer and resident cartoonist for the Portola Pilot. As one of the few sophomores in the production, Jane is excited to contribute...
Leave a Comment
Undeck the Hall in December
Many people decorate their homes with lights and decor both inside and outside for the holidays. By removing all exterior holiday lights before New Year's, the December events will end and welcome the new calendar.
As 2018 and semester finals creep closer, the holidays are not as important to continue celebrating. With holiday breaks, many people have more time to take down their lights and not worry about going to work or school in late days of December. Although some have multiple weeks off, many parents do not have extended time to spend at home.
"Because I only have usually a couple days off of work around Christmas or after Christmas, if I don't do it right then, it's going to prolong and take forever to take them down… [and] pack everything away neat and nice," Irvine resident Amanda Babiar said.
In Irvine, snow is not an obstacle stopping members of the community from taking down their outdoor decorations and lights. December serves as a great time to take down lights and wrap up the season with its typically mild weather.
As many families take advantage of long breaks for a vacation, they are not able to remove holiday decorations after coming back. For those travelling, it is more efficient to take down lights previous to their vacations. After coming home, unpacking is enough work without extra pressure to get holiday lights down before work and school pick up.
As the weather cools and heaters are blazing, electricity bills may be the highest of the year because of increased use, according to a Kotzebue Electric Association article. The continual turning on of lights stacks up a bill that makes the holidays less merry. My family's usage in December is higher than all surrounding winter months.
Many holidays occur during December and are unneeded in January. As some set new goals for the year, celebrating a holiday from the previous calendar does not make sense.
"I like to have things clean and put away for me to step into the New Year with a sense of accomplishment and calm," Irvine resident Emilia Maracine said.
Leave a Comment