Who is Buster? A Look Into the Human behind the Bulldog
When you picture the scene at a football game, what comes to mind? You may think of the roaring crowd, the blaring music from the marching band and, obviously, the action of the game itself. One key component that may not get enough recognition for creating the uplifting atmosphere is not a "what" but rather a who: Buster the Bulldog. 
"Everyone always wants to take a picture with Buster," head cheer coach Allie Mackey said. "It is just something that really keeps the spirit of Portola alive. [Buster] provides all of our students something to almost look forward to out of a football game." 
Despite their critical contribution to the school, Buster the Bulldog does not receive any public recognition due to the mascot protocol of anonymity. 
"You are not supposed to know who is under the mascot costume, just to keep the spirit of Buster alive… I do not think people realize what it entails to be Buster," Mackey said. 
Initially, the student said they were drawn to the idea of being Buster because they thought it would be a fun way to non-traditionally earn physical education credits.
"I'm doing it for my own fun, not because I want to be known as the mascot," Bulldog said. 
Bulldog said they discovered the enjoyment that could be gained by being the mascot, resulting in their continued commitment to the role. 
"That's why I did it freshman year, and then it was fun freshman year, so I just kept doing it for three years now."
Bulldog also enjoys being able to give back to the school in their own way. 
"It's a way of showing school spirit in a unique way," Bulldog said. "I'm the only person who is Buster. I feel honored and special in that way."
Although Bulldog is fine with the pressures of being Buster without the recognition, Bulldog said that the job is not without challenge.
"The problem is the heat because it's not fun wearing 2-inch-thick foam when it's at 80-degree football games," Bulldog said.
According to Coach Mackey, to be an adequate candidate for Buster, the student has to have a great sense of memorization, physical capability and mental strength. 
On top of the qualifications of becoming Buster, a student would first need to express interest in the role, in which finding a student who is interest has been difficult to find for the cheer team. Not many students are interested in maintaining an important model of the school while devoting extra time and using their physical abilities to the maximum.
"We are incredibly lucky that we even have one person to try out, and they've been doing this every year for a couple of years," Mackey said.
Bulldog ties off the interview with the importance of being the face of the school and what an honor it is to hold such a position.
"When you think of Portola, our logo has Buster's face on it, and I get to be the embodiment of the school spirit and who the school is," Bulldog said.
Leave a Comment
Your donation will support the student journalists of Portola High School. Your contribution will allow us to purchase equipment and cover our annual website hosting costs.
About the Contributors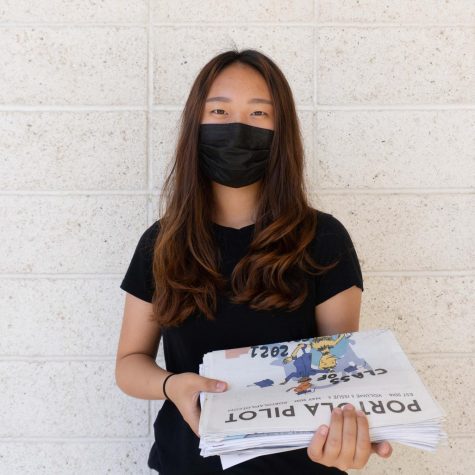 Kayleen Kim, Staff Writer
Kayleen Kim is a staff writer on the Portola Pilot for her first year. She's looking forward to an awesome fresh start with her amazing team members...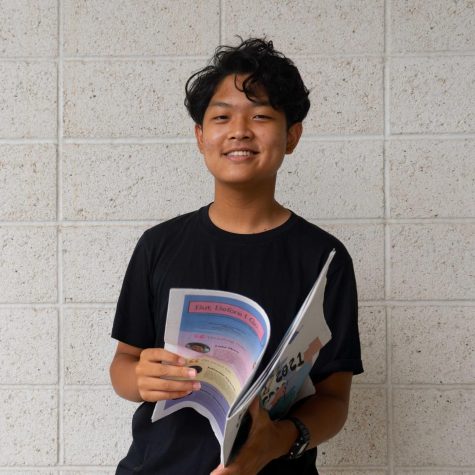 Tyler Kim, Staff Writer
Tyler Kim is a staff writer for his first year on the Portola Pilot. He's excited to discover his personal niche in journalism in the lively newsroom...