Recent Lawsuit against Major Drug Manufacturers Reflects Growing Drug Crisis
Hang on for a minute...we're trying to find some more stories you might like.
Attorneys general from 44 states filed a lawsuit in Connecticut's federal court on May 10 accusing 20 major drug manufacturers of artificially inflating prices of over 100 different generic drugs, according to Pharmacist.com.

The lawsuit alleges that drug companies like Teva Pharmaceutical Industries conspired to manipulate prices, at times by over 1,000%, in order to reduce competition. As a result, the coalition of attorneys general requests for a finding that the defendant's actions violated federal antitrust laws, according to the American Pharmacists Association.

The drugs include a wide variety that treated conditions ranging from diabetes to everyday antibiotics, according to CNBC.

"These are drugs that people in this country rely on every day for acute and chronic conditions and diseases from diabetes and cancer to depression and arthritis," New Jersey attorney general William Tong said in a recent press release. "

"

We all wonder why our healthcare, and specifically the prices for generic prescription drugs, are so expensive in this country—this is a big reason why."

— New Jersey attorney general William Tong

"

In Orange County, drug poisonings resulted in over 5,500 hospitalizations and nearly 700 deaths in 2017, and 66.8% of all coroner-investigated overdose deaths are related to opioid use, according to the Orange County Healthcare Agency's annual report.

While Irvine has had fewer drug-related hospitalizations than other cities in the county, the city reflects the county's growing prevalence of drug use, with the most common cause for overdose deaths from poly-drug use involving prescription opioids, especially OxyContin, hydrocodone and benzodiazepines, according to AddictionCenter.com.

Life-saving drugs capable of reversing the effects of opioid overdoses have been made available, but one such drug, EVZIO, has had its prices raised by over 600%, according to CBS News.

Overall, the attorneys general hope to seek reimbursements for the damages from such drug companies on consumers to combat corruption in the pharmaceutical industry, whose effects have impacted the entire nation, down to the local community, according to Pharmacist.com.

"I think that the attorneys general are doing these lawsuits for a good reason, because they need to protect the public," Portola High nurse James Matejcek said. "They need to also keep these companies from being out of control and being able to put any price they want on something just because they have the power to do that."
About the Contributors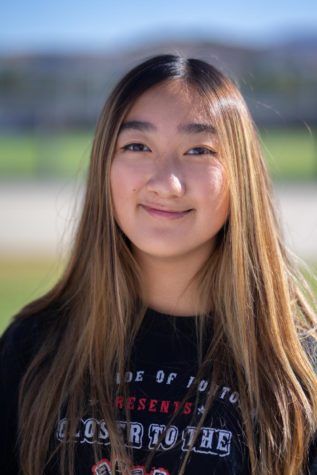 Annie Qiao, Arts & Entertainment Editor
Annie Qiao is your 2019-20 Arts & Entertainment Editor for her fourth year at the Pilot! As a passionate admirer of the arts, she hopes to bring a...