Academic Decathlon Has its Best Year Yet
Traditionally, Academic Decathlons' awards ceremonies are festive celebratory occasions where the whole team gets together and awards are called out. Winners would walk up to the stage to accept their medal, with the supportive cheering echoing behind them.
This year's ceremony was unique since it was online due to COVID-19, instead of the traditional in-person ceremony. The awards ceremony was a webinar but the team was in a separate Google Meet call to cheer each other on. It was different from the traditional ceremony but it was still a fun experience, according to junior Ananya Sampat.
Following the competitions that took place throughout early 2021, Academic Decathlon attended an hour-long virtual awards ceremony on February 17. The eight out of 13 members that won awards are freshman Dea Gupta, freshman Justin Hahn, sophomore Nathan Hahn, senior Aamina Thasneem Khaleel, senior Bingbing Ma, senior Neha Muvvala, junior Ananya Sampat and sophomore Aditya Vemuri.
Portola High students won a total of 25 medals this year and received at least one medal per category, with some students earning awards in multiple categories.This was the first occurrence that the team had students place in every category.
Sampat said she highly recommends new students join the club and compete at least once, even if they are not particularly academically inclined.
"I could never replace the memories I made with the people in this club, and being a part of it since freshman year was more than just an academic competition," Sampat said. "It was really a team and a group of people I looked forward to meeting every Wednesday."
Sampat attributes the unprecedented success of the team to the higher number of study sessions the group had this year, during which they reviewed material, worked out questions and bonded. The team hopes to continue to grow and improve in the future with more members and awards, according to Sampat.
The contest was a 10 subject competition including mathematics, science, social science, English, essay, interview, speech, art, music and economics. Each contestant received a textbook Ïand took an exam for every subject after studying the textbook, with recognition for the top scorers in each category.
Vemuri, who joined the club this year, placed third in economics.
"When I first started, I kind of doubted that I was going to win anything," Vemuri said. "But after I won, the best part of the experience was telling my family and friends and celebrating with them."
Vemuri said he was ultimately satisfied with his first year in Academic Decathlon. Although it may initially feel overwhelming, Academic Decathlon is a great way to learn more and meet new people, according to Vemuri. Even after the competition concluded, the team still has meetings to discuss plans for the future and their participation in the talent show.
About the Writer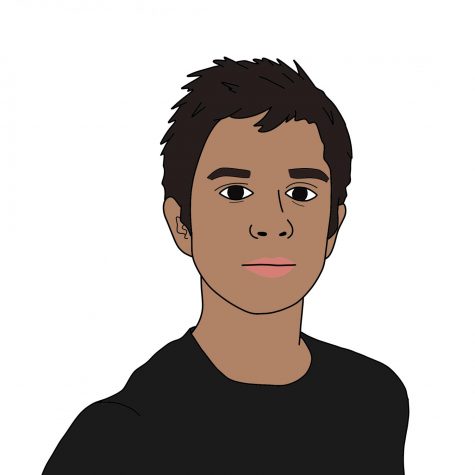 Aryan Mittal, Staff Writer
Aryan Mittal is a new staff writer for the Portola Pilot. In addition to writing articles for the Pilot, he looks forward to experiencing the art of journalism...