Adrian Rangel-Sanchez: A Passion for Music
Choir and guitar teacher, Adrian Rangel-Sanchez, has elevated choir through passion and dedication. Although he was initially hired as a choir specialist, Rangel also teaches guitar.
"My first impression [of Rangel] was that I was absolutely blown away," visual and performing arts department chair Desmond Stevens said. "He was doing these amazing warm-up routines with a women's choir over at Irvine, and I was just shocked by what he was able to get those students to do with their voices."
Stevens, who was part of the hiring panel, said he found Rangel to be a wonderful teacher. Rangel's focus on warm-ups, something that usually does not stand out to people, shows a dedication above and beyond. Rangel's ability to engage with his students while being fundamentally strong with unique teaching strategies were the driving reasons he was hired.
Rangel joined choir in high school and has one year of experience student teaching at Irvine High and three years of experience as a vocal coach.
"The voice is one of the most human elements, and it connects us by complementing what everyone has and by singing," Rangel said. "It brings people closer together and it helps us understand each other more and helps us express ourselves and be honest about who we are."
When working with choir students, Rangel works with each individual student in order to improve pitch and tone quality such that they can shine through in their unique ways.
"He loves to play in musicals," Stevens said. "He works outside of school as well in a theater in Garden Grove that produces musicals probably six times a year. He is involved with our musical, and he is still involved with Irvine's musical this year."
Rangel's passion for music extends past school. He works at the Gem Theatre in Garden Grove as a pianist in musicals year round. Rangel is very involved in the musical and helps throughout the process of creating the musical
"I think that my passion for music comes from a few things; it's one of the ways I've always been able to express myself," Rangel said. "Sometimes I have a hard time expressing my feelings through words, but through music, I feel I can always kind of express who I am and what I want to tell other people through my music. The second thing is I've always thought music was really, really fun. I can spend hours and hours practicing the piano, and [time] flies without it seeming to be that long."
About the Contributors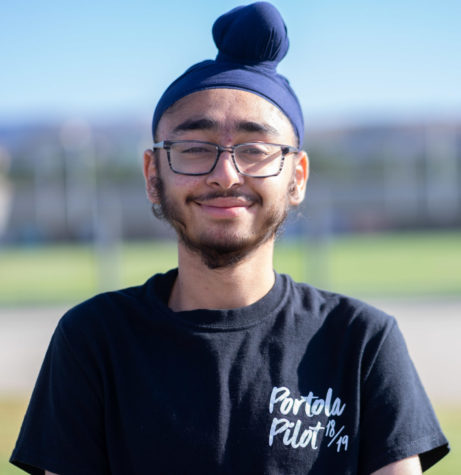 Simrat Singh, Editor-in-Chief
Simrat Singh is one of your 2019-2020 Co-Editors-In-Chief, for his third and final year in the Pilot! As Co-Editor-In-Chief, Simrat is ready to leave a...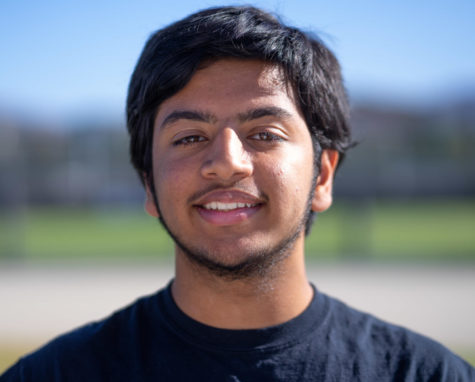 Farhad Taraporevala, News Editor
Farhad Taraporevala is your 2019-2020 Co-News Editor for his fourth year as a part of the Portola Pilot. He is excited to work on the news section for...