Amitoj Singh's Fiery Debates Showcase the Might of Words over Action
Looking across the room at his fellow club members, freshman Amitoj Singh gave advice and tips that he had learned over the last three years of intense work and effort put into debate. Singh was able to get this kind of experience after competing in the Lincoln-Douglas national debate circuit. Despite that being his first time at nationals, he proved that day that he belonged at that level. Singh is one of the top debaters on campus and has already made his way way onto the leadership team of the Speech and Debate club, serving as the Lincoln Douglas team captain.
Singh competes at state and national levels for Speech and Debate and has won multiple awards throughout this time. He originally started debating at the national circuit as a freshman and has grown to the point of getting recruited by one of the top debate academies.
Recently Singh won the state qualifier and is proceeding to the state championships in May. Besides his achievements, over the years, he has developed a passion for competing in several different fields. Singh is a varsity athlete and a member of ASB, which can sometimes lead to heavy workloads; however, Singh has worked to balance his time by spreading out his tasks throughout the week.
"Speech and debate is very special to me as the thrill of going back-and-forth with the opponent in a debate round is very satisfying," Singh said. "I get to learn about different topics through the year which enhances my general awareness."
Each competition takes many hours late at night in order to adequately prepare. This preparation starts generally two to three weeks ahead of the tournament when they are given the topic. He generally spends the first few days gathering background information, followed by brainstorming for the best arguments while finding reputable evidence.
"It's the fact that I know I am improving and gaining respect from the top debaters in the country keeps me very motivated," Singh said. "The challenge appeals to my nature of competitiveness and pushes me to strive to be the best debater in the country."
Growing alongside his peers significantly helped Singh pursue his passion. While he initially participated in small-scale speech competitions in sixth grade, Singh began his official debate work in seventh grade after being accepted to the debate team at Jeffrey Trail Middle School. He competed in Public Forum and Parliamentary debate, partnering with fellow freshman Ryan Jung. Among his peers, Singh acts as a leader and mentor for many of his fellow students.
"I think Amitoj is different because he's always so willing to help everyone. He's helped me since probably seventh grade. He's really good at debate, and he's really good at teaching it too," freshman Madeleine Young said. "Debate is a really competitive event and I've done it for long enough to see how even people on the same team end up fighting for better awards. I think Amitoj is different because he's always so willing to help everyone."
About the Contributors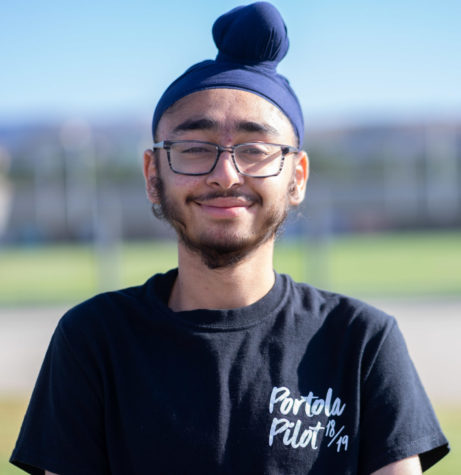 Simrat Singh, Editor-in-Chief
Simrat Singh is one of your 2019-2020 Co-Editors-In-Chief, for his third and final year in the Pilot! As Co-Editor-In-Chief, Simrat is ready to leave a...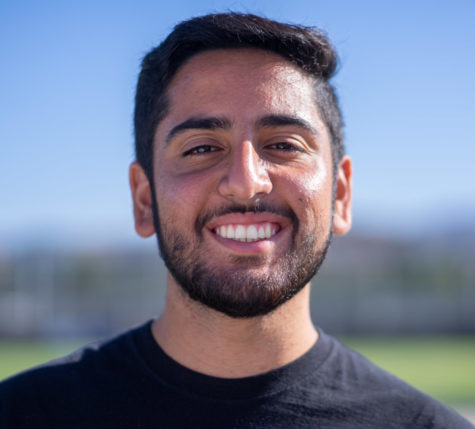 Shawyan Rooein, Centerspread Editor
Shawyan Rooein is your Centerspread editor of the Portola Pilot for the 2019-2020 school year! This is his third year on the Portola Pilot team and he...