Android is Better than Apple
The fight between Android and Apple never dies in the current technology-based world. People argue why they bought either phone, but phones based on Android firmware appeal to a much wider crowd.
Android phones can fit anyone's budget, as opposed to Apple's current phones starting at the iPhone SE with 32GB at $350 to the new iPhone X with 64GB at $1,000. Android smartphones can go lower than $50 and up to $1,500 to suit everyone's preferences, desires and wallets.
According to Android Authority, "Affordability has been a key driver for Android dominance worldwide and it continues to be."
Android's wide range in prices means there is also a variety of styles in each phone. Apple users says they love iPhones for their simplicity; just touch the app and go. But Android's ability to customize software makes it perfect for those who want a simple design or detailed and specific designs. Some even create downloadable iOS themes for Android to fulfill those who enjoy Apple's theme but crave the customizations of Android.
Tom's Guide tells Android users how to install their own launcher or custom theme, making it possible to make their phones look uniquely theirs.
Adding on to the customization of an Android phone, many Android phones support expandable storage. iPhones are bought with a set storage, but most Androids have an SD card slot for additional storage, which is much cheaper than getting an upgrade from Apple.
According to Business Insider, "If your iPhone is filled with files, you're out of luck. Not the case with Android, which welcomes and supports SD cards for added storage capability."
While Apple phones are unique to their own style, Android is much better at serving the majority as it fits more preferences with its customizations and wider price ranges.
Leave a Comment
About the Writer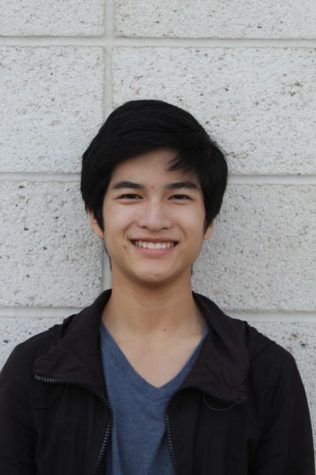 Anthony Chan, Photo Editor
Anthony Chan is one of the Photo Editors for the Portola Pilot. He enjoys messing around with cameras and video software. He participates in Boy Scouts...