H2H: Android vs Apple
November 1, 2017
Apple is Superior to Android
With advances in technology, a sleek, well-performing smartphone is attainable for almost everybody today in the United States. When choosing such a phone to purchase, an iPhone belongs on top of the list, above Android devices manufactured by a variety of different companies.
An issue with Android phones is software updating. Due to the fact that iPhones are manufactured exclusively by Apple, the company will ensure all relevant models receive same updates.
But when it comes to Android, even esteemed supporter Android Central admits, "When Android is updated, only phones from Google that are currently supported can expect an update. Those phones are a very small portion of Android devices in the wild."
Customer support is another field in which Android companies are bested by Apple. If a problem occurs, owning an Apple phone saves time, sweat and money.
According to the Boy Genius Report, "Apple has…265 [retail stores] in the United States alone. As a result, Apple's retail infrastructure provides…convenience for users who need to bring a product in to be examined. This is infinitely more helpful than the alternative other companies provide — tech support via the phone."
A common argument Android users employ is that Android has a higher market share than Apple. But according to data collected by Strategy Analytics, sales of Apple's iPhone 7 series ranked first and second in models sold by 2017's first quarter, whereas the leading Android ranked third with a difference of over ten million models.
On a smaller scale, 100 students on campus were selected randomly and polled for their opinions. Of the voters, a staggering 84 percent prefers iPhones over Android devices. Apple devices are more welcomed in Portola High as well as on a worldwide scale.
From the support provided to their effectiveness at software updating and their popularity, iPhones are clearly superior products to Android phones.
About the Writer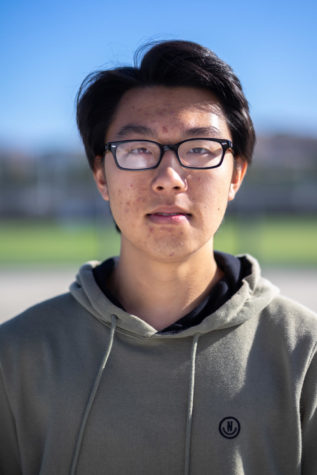 Aaron Sha, Features Editor
Aaron Sha is the 2019-20 Features Editor for his third and, sadly, final year in the Portola Pilot. In this year, he hopes to bring the people and events...
View 1 Comment
Android is Better than Apple
The fight between Android and Apple never dies in the current technology-based world. People argue why they bought either phone, but phones based on Android firmware appeal to a much wider crowd.
Android phones can fit anyone's budget, as opposed to Apple's current phones starting at the iPhone SE with 32GB at $350 to the new iPhone X with 64GB at $1,000. Android smartphones can go lower than $50 and up to $1,500 to suit everyone's preferences, desires and wallets.
According to Android Authority, "Affordability has been a key driver for Android dominance worldwide and it continues to be."
Android's wide range in prices means there is also a variety of styles in each phone. Apple users says they love iPhones for their simplicity; just touch the app and go. But Android's ability to customize software makes it perfect for those who want a simple design or detailed and specific designs. Some even create downloadable iOS themes for Android to fulfill those who enjoy Apple's theme but crave the customizations of Android.
Tom's Guide tells Android users how to install their own launcher or custom theme, making it possible to make their phones look uniquely theirs.
Adding on to the customization of an Android phone, many Android phones support expandable storage. iPhones are bought with a set storage, but most Androids have an SD card slot for additional storage, which is much cheaper than getting an upgrade from Apple.
According to Business Insider, "If your iPhone is filled with files, you're out of luck. Not the case with Android, which welcomes and supports SD cards for added storage capability."
While Apple phones are unique to their own style, Android is much better at serving the majority as it fits more preferences with its customizations and wider price ranges.
About the Writer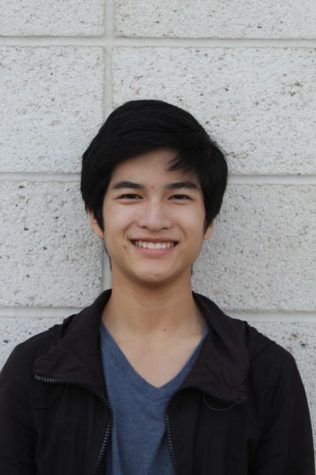 Anthony Chan, Photo Editor
Anthony Chan is one of the Photo Editors for the Portola Pilot. He enjoys messing around with cameras and video software. He participates in Boy Scouts...
Leave a Comment