'Avengers: Endgame' Closes the Curtain on the Infinity Saga
Marvel's "Avengers: Endgame," the finale to an 11-year cinematic universe of 22 films, hit theaters worldwide on April 26. Directed by brothers Anthony and Joe Russo, the film passed $2 billion in the box office just eleven days after its release, becoming the highest-grossing film of 2019 and the second-highest of all time.
For established fans of the Marvel Cinematic Universe, "Endgame" provides the perfect closure for a franchise that has defined an entire generation of superhero movies. Plots from previous films are brought together in a satisfying ending. Every character, played by iconic actors such as Robert Downey Jr. and Chris Evans as well as newer faces such as Brie Larson as Captain Marvel, sees a graceful end to their complex character arcs.
Some may criticize "Endgame" as weak as a standalone film. However, it is not an individual movie but the final chapter of a story built up for over a decade. As such, new viewers will be well advised to watch at least some previous Marvel titles in order to better understand the plot of "Endgame," including "The Avengers," "Doctor Strange," "Thor: Ragnarok," "Avengers: Infinity War" and "Ant-Man and the Wasp."
That being said, it is certainly not necessary to be a diehard Marvel fan to enjoy the film. Unlike many Marvel films of the past, "Endgame" places far less emphasis on major action scenes. It examines its characters through a candid lens, allowing viewers to empathize with them. The film is funny when appropriate, tear-jerkingly sad at times and awe-inspiring in more ways than one. Though the three-hour runtime concerned some audience members, its plot leaves not a single moment to be bored.
Cinematically, "Endgame" is a masterpiece. With artistically composed shots and a grand soundtrack conducted by Alan Silvestri, the film effortlessly immerses its audience. The final battle, driven by colorful action and thrilling suspense, left many audience members completely disregarding theater manners to break out into cheers.
After "Spider-Man: Far From Home" releases this summer, the first three phases of the Marvel Cinematic Universe, or the Infinity Saga, will have come to an end. "Avengers: Endgame" is the artful finale of perhaps the most ambitious story of the decade, a cultural phenomenon that will be remembered as this generation's film legacy.
About the Contributor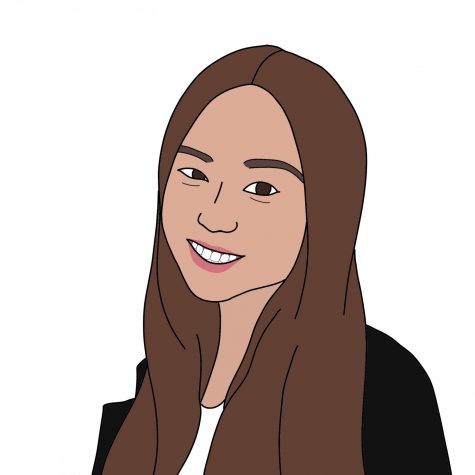 Jenny Won, Opinion Editor
Jenny Won is your Opinion Editor for this school year, her third and final year on the Portola Pilot. After having been with this program throughout almost...