Awards Shows are Not as Important as Artists' Artistic Merit
When people open Twitter after an awards show, they get hit with an onslaught of mixed reactions. If the fans' favorite celebrity loses to one they deem unworthy, some of them will attack the winning celebrity, bringing up the celebrity's past scandals or calling them a "mid" or "flop."
The behaviors of these fans, who act this way because their idols did not win the awards, are unacceptable, who act this way because their idols did not win the awards, which have become less relevant over time. Instead, fans should focus their attention on showing appreciation for their favorite artists' media.
This year, the Oscars had a viewership of 18.7 million viewers, which was 13% higher than last year but is still one of the lowest-watched ceremonies to date, according to The New York Times. The same could be said for the Grammy's viewership, which was up 30% from last year but one of the least watched ceremonies in its history, according to Variety.
This clear drop in viewership in both ceremonies shows the declining relevance of award shows in the public consciousness, so fans placing so much emphasis on these shows and attacking artists over them is not justifiable. Also, it does not mean the artist is unsuccessful.
During this year's Oscars, Jamie Lee Curtis won Best Supporting Actress for "Everything Everywhere All at Once" over her co-star Stephanie Hsu. Hsu delivered an exceptional performance in the film, and Curtis winning over her does not imply that she was the less talented actress of the two.  
These awards have some merit, though. They allow performers and technicians to gain recognition by their industry peers for all the work they do. But a lack of these awards does not mean that an artist's work is lesser than the winners or the other nominees 
In 2020, the biggest song of the year was "Blinding Lights" by The Weeknd, according to Billboard.  The Weeknd's album, "After Hours," got a score of 80 out of 100 on Metacritic, which indicates generally favorable reviews. The song got zero nominations at that year's Grammys. Neither did the album. 
But that does not mean that "After Hours" was any less successful or good than its competition. The album's lack of Grammys does not affect its relevance in pop culture and its impact on music during 2020.  
 "One's progress is defined throughout their career and what it took to get there,"  junior Marissa Wang said. "At the end of the day, success isn't measured through awards."
So these fans shouldn't give the winners they deem as worthy a hard time, and instead, focus their efforts on supporting their favorite artist. After all, one's success is not determined by what they've won, but their own artistic merit. 
Leave a Comment
Your donation will support the student journalists of Portola High School. Your contribution will allow us to purchase equipment and cover our annual website hosting costs.
About the Contributors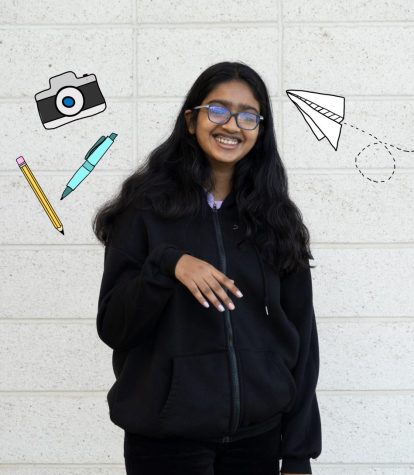 Maitri Allani, Staff Writer
Maitri Allani is a staff writer for her first year of Portola Pilot. She loves to write and read, especially horrible romance books. She is extremely pansexual....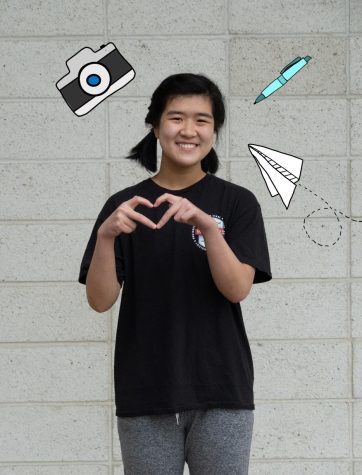 Mia Jong, Staff Writer
Mia Jong is a staff writer for her first year on the Portola Pilot. She loves to create, whether it be with a paintbrush and canvas or a pen and paper,...