Battle of the Four Fast Food Fries
Smell the warm aroma of french fries wafting from the grease-stained paper bag given to you by the employee. Are you hungry?
We sure are and have been in this situation multiple times despite our high levels of sodium intake. We have eaten at fast food restaurants especially the closest here in Irvine: Carl's Jr., Chick-fil-A, In-N-Out Burger and McDonald's. That got us thinking: which one's the best?
Carl's Jr.
Carl's Jr. fries are the most assorted in appearance with curly, sweet potato and classic all being options on the menu. Unfortunately, all the variants are not perfected in flavor or texture. A medium size serving of fries contains 860 milligrams of sodium, making the Carl's Jr. fries the most unhealthy and overseasoned on this list.
Chick-fil-A
There is nothing like Chick-fil-A waffle fries to shake things up a bit. The criss-cross pattern is different from the batonnet cut fries we are used to but allows the fries to be satisfyingly crispy while the inside stays chewy. It can use more salt, but it is far from bland.
In-N-Out
The mellow yellow colored fries are the least crispy out of the four and have a starchy flavor. Our biggest problem with In-N-Out fries is the short freshness time. Though they are crispy in the beginning, after ten minutes of leaving the fries out, they are soggy, cold and crumbly.
McDonald's
The golden arches of McDonald's have perfected classic french fries. The thinner cut of the potatoes allows for maximum crispiness and a hint of beef flavor. The bright yellow color of the fries stands out, and the unique, perfected seasoning is quite addictive. The best fries in Irvine are undoubtedly McDonald's. 
About the Contributor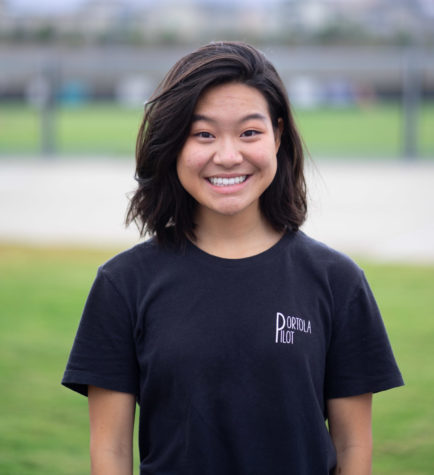 Priscilla Baek, Media Director
Priscilla Baek is Portola's Media Director. She has spent five years of her life in Yemen immersed in charitable organizations. With a passion for writing...