Biking to School is Worth Physical Education Credit
There are many ways to earn Physical Education (PE) credit in school, from participating in a sport to marching band. But there is one physical activity many students participate in every day for which they cannot currently earn PE credit: biking to school. Portola High students, often traveling over two miles a day, should be given independent PE credit for biking to school.
The first problem with getting credit for biking is that it is unprecedented in the district, and there may be trouble implementing it over a large area, such as the state. Luckily, the state of California allows every school district to set its own standards for PE classes, according to the National Association for Sport and Physical Education. This means that Irvine Unified School District is able to give students PE credit, while also testing the program for possible implementation at the state or national level.
The second problem is holding the students accountable for biking to school. Unlike a traditional class, it will be hard to verify attendance as well as completion of the full bike ride. The district policy, according to iusd.org, for independent PE requires students to provide proof of their practice, though proof is more difficult to obtain for biking to school. 
A possibility for verifying practice is parents reporting their student's attendance, though there is a chance of false reporting. To eliminate this chance, the school could take attendance by having someone check in students every morning as they arrive at school with their bikes. 
Taking attendance has some issues, from being time consuming, as students show up to school at various times throughout the day depending on free periods, and it would require a staff member to be by the bike racks at all possible times.
The solution to these problems is to require all bikers to have an odometer on their bike. This odometer would then verify that the students biked the required distance and could be turned in to a PE teacher every morning as an alternative to attendance. The odometers would hold students accountable and are an affordable solution to the problem, with an odometer available online for $3 at Wish.com.
With this system in place, the district could reward students for their daily biking exercise. This also rewards a more environmentally-friendly way to travel and could help decongest the parking lots and lessen traffic on the way to and from school. For all these reasons, the district should allow students to gain PE credit by biking to school.
About the Contributors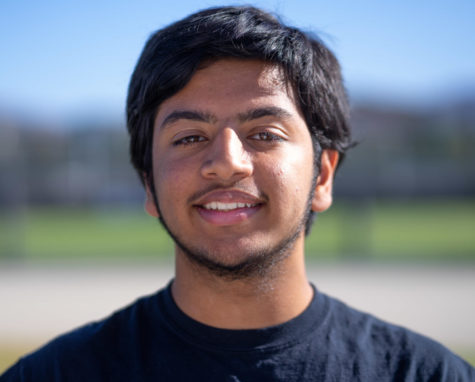 Farhad Taraporevala, News Editor
Farhad Taraporevala is your 2019-2020 Co-News Editor for his fourth year as a part of the Portola Pilot. He is excited to work on the news section for...