Bulldogs Clinch Pacific Coast League Titles in Singles Tennis
Junior AJ Moore and sophomore Bella Chhiv won titles for singles league champion on May 10, securing their spots to represent Portola High at the CIF Southern Section singles tournaments from June 9-17.
Chhiv was seeded at the top of her bracket, emerging victorious after three rounds. Initially seeded third in the league, Moore rose to the top spot after higher-seeded competitors withdrew from the tournament and he won his semifinal and final matches.
"Those two players are probably some of the best athletes that we have in Portola today; they're highly ranked, nationally ranked," girls' and boys' head tennis coach Natasha Schottland said. 
This season marks Chhiv's second league championship title; she won her first title during the 2019-20 season as a freshman.
"I definitely was favored in the draw this year, so I definitely had a little bit of pressure and expectations going into league," Chhiv said. "With the results and the outcome, I definitely feel great about it. It's nice having this little confidence boost knowing that I'm competing against other great players."
During scrimmages with their varsity teammates, Chhiv and Moore bring their prowess accumulated from their experiences competing at national tournaments year-round while adjusting to a team environment akin to those at elite colleges they hope to play for.
"When they come onto the team, I'm blending them into a team environment where not everyone plays tournaments," Schottland said. "You get the best of both worlds: you get working with the team, but you get to bring your skills in and compete in some high-intensity matches throughout the year." 
Moore is currently ranked No. 14 in California according to the Head recruiting list, and Chhiv is ranked No. 6 in California according to the Babolat recruiting list on the Tennis Recruiting Network. Hopes are high for their success in the program with CIF-SS finals just on the horizon, according to Schottland.
"This is Bella's second time in CIF individuals, so I think she'll go further than her first time," Schottland said. "She'll know what it feels like to be under that sort of pressure. AJ as well has grown a lot over the past few years, and I think he has that experience to help them go through. But ultimately, I just want them to play the best tennis and to play their best, and that's all I can really ask for as a coach."
Asked about his projected performance in June, Moore said he hopes to maintain the same drive that elevated him to the caliber he is at today.
"I just hate losing in anything and everything," Moore said. "I'm very competitive, so I'll leave everything on the court just to win. I'm hoping to do well and get far into the tournament, when and if I can."
About the Writer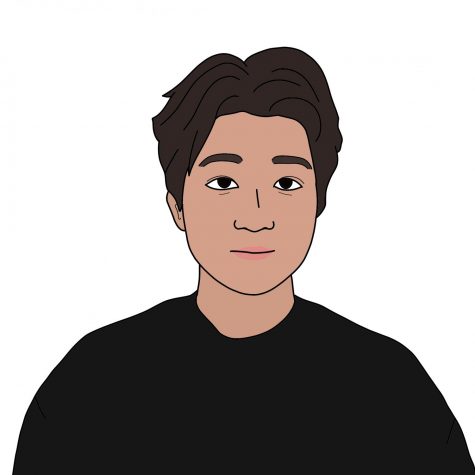 Ryan Jung, Staff Writer
Ryan Jung is excited for his first year writing for the Portola Pilot! He hopes to connect current events with his interests in public policy and philosophy...