Bulldogs Digitize Projects for IUSD's 42nd Annual Science Fair
Seventeen students from Portola High competed in Irvine Unified School District's (IUSD) second ever virtual science fair from Jan. 23 to Feb. 3. 
This year's science fair submissions included a variety of projects developed around an inquiry question or engineering design. Projects are displayed for public viewing on the IUSD website and IUSD will distribute awards on Feb. 15 at Jeffrey Trail Middle School. However, rather than assembling a traditional tri-fold display, students created digital slideshows, videos and virtual abstracts to present their data. 
"In some ways, it is very different because students don't have that in-person experience — so really explaining things on the fly and being able to answer questions," science teacher Annmarie Ngo said. "But in other ways, it does make it more accessible, since it's on the website, and everyone can view it at any time."
Students worked in teams of two to three or as individuals, experimenting to solve problems from local to global. 
Sophomores Yash Malani and Nirmit Shah collaborated on an engineering project to make self-driving cars accessible in developing countries. Although the project development process was the same as previous years, Malani and Shah faced difficulties due to the virtual format when trying to present their findings within a three-minute video. 
"If it was in person like how we all competed in sixth grade, it was a lot easier to display what you did," Shah said. "The online format is a lot more work that you got to do, and it's not as sufficient to display everything that we wanted to say."
Despite the time restrictions, some students enjoyed the accessibility that the virtual science fair offered as they could balance other responsibilities, according to junior Harris Alam. 
"The most beneficial thing was the efficiency, because I never really needed to get ready to go anywhere, drive anywhere," Alam said. "I could really take my time, and I could submit it right at the deadline because I had that flexibility."
Many students began their projects in September, researching and developing their ideas throughout the school year, according to Ngo. Although students would report their progress to a teacher adviser, much of the work was dependent on student initiative. 
Projects demonstrated innovation and critical thinking, with many participants building upon the knowledge they acquired inside and outside of the classroom. 
In Physical Science, Alam tested the capabilities of nanocomposites to combat the pollution of electronic waste, a major environmental pollutant, further exploring his passions in the STEM field. 
"My favorite part about Science Fair is that it gives you a lot of room for creativity," Alam said. "It's not a specific assignment where you have to follow a specific rule and answer the question. You can go about it in your own way and solve a problem, your question, by experimentation. There's really no limit to what you can do."
Science Fair provides students from sixth to twelfth grade with an opportunity to take ownership of their own learning and expand upon their passions.
Leave a Comment
Your donation will support the student journalists of Portola High School. Your contribution will allow us to purchase equipment and cover our annual website hosting costs.
About the Contributor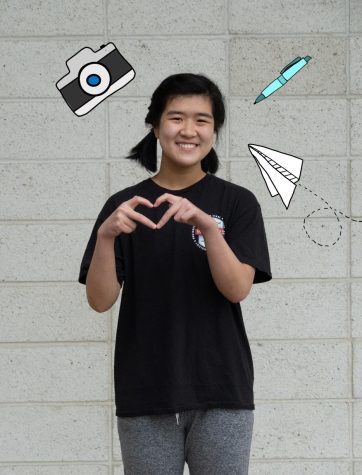 Mia Jong, Staff Writer
Mia Jong is a staff writer for her first year on the Portola Pilot. She loves to create, whether it be with a paintbrush and canvas or a pen and paper,...