California Voting Age Might Be 17
Current Portola High students may soon find themselves at the voting booth sooner than expected if pending legislation regarding the minimum voting age passes through the state Senate and voter ballot. Assembly Constitutional Amendment 8 would lower California's minimum voting age to 17, allowing most high school seniors and some juniors to vote in all elections, possibly including the upcoming 2020 presidential election. 
"I think it would be very empowering for young people moving forward. They would get a chance to vote, but they would be in a more nurturing context," social studies department chair Jon Resendez said. "We could arrange our social studies curriculum around students informing themselves about their own political ideologies and their own political beliefs."
Assemblymember Evan Low proposed ACA 8 to the California Assembly on Feb. 11 and the bill passed the Assembly 57-16 on Aug. 26. The bill is now being considered by the state Senate, where it will need a two-thirds majority to pass. 
Lowering the voting age to 17 will give new voters an opportunity to become politically involved while they are still connected to their schools, home and community. Low argued in his initial policy proposal that 18-year-olds are most often in periods of transition between schools and living situations, which puts voting on the backburner.
While 17-year-olds are nearing the maturity of a legal adult, their lack of responsibilities as minors frees up their time and encourages inquisitive and involved voter behavior. However, that one year might make a difference, as freshman Jayden Yeung said. 
"I think it's worth it to wait a couple years before giving teens the right to vote," Yeung said. "While youth do have a voice that should be heard, that voice might not be as well spoken or have as much reason as when you're older."
If it passes the Senate, ACA 8 could appear in front of California voters as a ballot-initiative as soon as March 2020 where it would need a majority to become law. California would be the first state to open national elections to voters below the age of 18, according to FairVote. 
"Youths are much more informed than we used to be," former Youth Political Activism club president and sophomore Kevin Lu said. "There are some pros and cons, but it's still good because you're getting the voice of a younger generation you've never heard before."
Leave a Comment
Your donation will support the student journalists of Portola High School. Your contribution will allow us to purchase equipment and cover our annual website hosting costs.
About the Contributor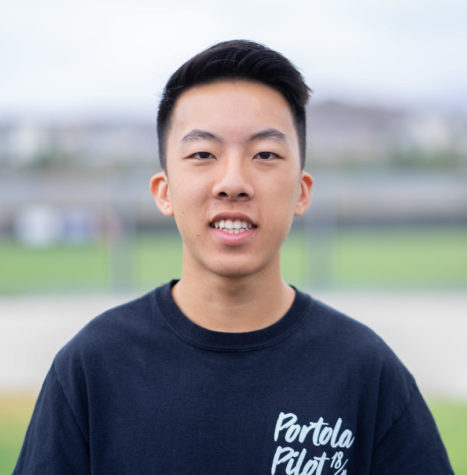 Nicholas Hung, Business Manager
Nicholas Hung is one of your 2019-2020 business managers. This is his second year on the Pilot and last year at Portola, and he hopes to get a steady flow...