Ceramics Teacher Donavan Miller Expresses Himself Through The Arts
Art can help people heal, grow and reduce stress, according to The National Center for Biotenchnology Information. For art and ceramics teacher Donovan Miller, to create art means a lot of things; an outlet and a lifestyle of creativity.
Growing up with an artist as a father, Miller's choice to pursue art was not unexpected. But it was not until his junior year of high school when he discovered his love for ceramics.
"The reason I took ceramics was because my softball coach was a ceramics teacher," Miller said. "I didn't even know what ceramics was. I just showed up completely randomly and ended up falling in love with it. It took me about a whole year to realize it was something I enjoyed doing a lot, and then I realized it was really something I was passionate about when I started doing Raku firing." 
"
Art has always helped me get my thoughts and emotions out because I'm not usually the best at doing that with words. I find that expressing it through a medium is easier."
— Donovan Miller
Raku firing is the process of firing glazed ceramics to their highest temperature, which is approximately 1800 degrees. According to Miller, the piece is then removed from the kiln when it is glowing red hot and placed into something that burns, creating a unique burned look. Fascinated by the exciting process involving fire and smoke Miller discovered his favorite method of firing.
According to Miller, throughout his creative journey art was a healthy way to express what was going on in his life. Struggling with mental health especially in his younger college years, Miller said he viewed ceramics as a way to cope, communicating his thoughts through his artwork. 
"It doesn't matter what the art form is," Miller said. "Art has always helped me get my thoughts and emotions out because I'm not usually the best at doing that with words. I find that expressing it through a medium is easier." 
Miller's passion for the arts grew beyond ceramics as he studied other media. One medium in particular captured his interest: glass blowing. 
"All of the art forms that I've been interested in – ceramics, especially throwing on the wheel – and then glass blowing — they're all very much humbling activities because there's this force that you have to work with," Miller said. "You can't really control it. The material has its own mind; it humbles you and makes you appreciate the forces you're working with."
Due to the daily physical toll that came with majoring and working in the glass blowing field Miller needed to change his artistic path. With the encouragement and guidance of his college and high school teachers, Miller decided to pursue teaching, gaining his teachers credentials in 2017.
"When I started in high school, I had no idea what to do in college, and I realized I really wanted to do something with art," Miller said. "Eventually it switched into, I know I wanna teach, so is it going to be college or is it going to be high school?" 
Miller has had a similar impact on his students as his previous teachers, encouraging them to improve and create their best work through his love for the arts.
"He always walks around and makes sure everyone is doing the right thing, and he never tells me that what I'm doing is wrong," senior Adna Parva said. "He always tells me ways to make it better and make it look prettier."
Leave a Comment
Your donation will support the student journalists of Portola High School. Your contribution will allow us to purchase equipment and cover our annual website hosting costs.
About the Contributor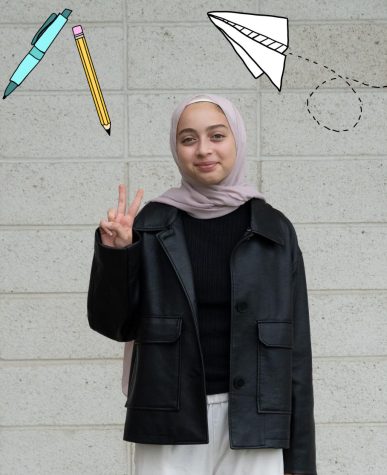 Jana Malek, Staff Writer
Jana Malek is a staff writer for the Portola Pilot. She is excited to spend her final year running around with a camera behind deadline. When she's not...