Coco Gauff Takes the Tennis World by Storm in 2019
Helena Hu, Co-Editor-in-Chief
September 19, 2019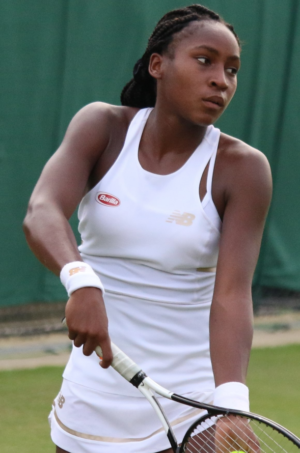 At only 15 years old, tennis sensation Cori "Coco" Gauff is ranked 106th in the world for women's singles. Just six months ago, she made her first WTA Tour appearance at the Miami Open. She then went on to earn the wild card at Wimbledon, where she skyrocketed her professional career by being the youngest player to ever qualify for the main draw, defeating Venus Williams in her opening match and making it to the round four, according to the Women's Tennis Association (WTA)
Gauff reached the top of the junior rankings at age 13 after being the runner-up for girls' singles at the U.S. Open, making her the youngest finalist in tournament history, according to the International Tennis Federation. Achieving major success at such a young age, she is a current example that young players can have the mental and physical strength of pros. 
"I admire Coco's strong serve that allows her to take charge of a point and her incredible ability to cover the entire court," varsity tennis captain and sophomore Saachi Pavani said. "She has great footwork that shows she puts in a lot of time to improve her game on and off the court. Coco is able to perform so well under pressure because she is always composed and focused."
Although she has yet to win a women's title, losing to eventual champion Simona Halep at Wimbledon and former world number one Naomi Osaka in the third round of the U.S. Open, Gauff's athleticism has shown the world that she has what it takes to transition from junior to professional level.
"You have to treat [young professional athletes] as they are," Osaka said in her press conference after defeating Gauff. "You can't think about age when you play against someone. They fought their way to this spot. They deserve it. It's crazy to me to see how far [Gauff's] come in such a little amount of time. I am very interested to see how she develops."
As the major season comes to a close for the year, she has the time to continue to improve before the Australian Open in January of 2020, where she will likely be placed in the main draw if she can uphold her current ranking.
"I wouldn't consider right now a peak because I do feel like I can improve a lot," Gauff said in her third round interview at the U.S. Open.  "I think for me, I'm just moving the right pace for Coco, and maybe this pace isn't the right pace for someone else. Regardless of age or stage, I think that pace in general is different for everybody; I guess I'm doing well right now but I wouldn't consider this a peak for me because I still think I can improve a lot."
About the Contributor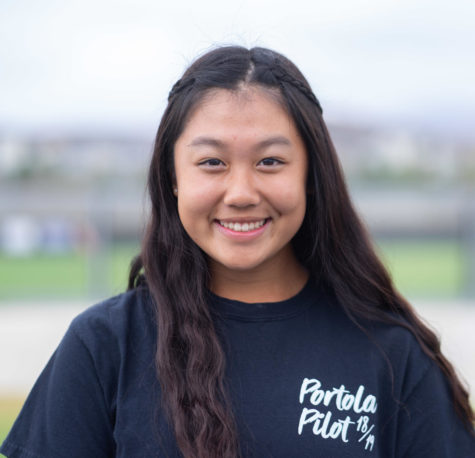 Helena Hu, Editor-in-Chief
Helena Hu is the Co-Editor-in-Chief of the Portola Pilot this year. As Centerspread Editor and Social Media Director for the past two years respectively,...