Cross Country Races to Victory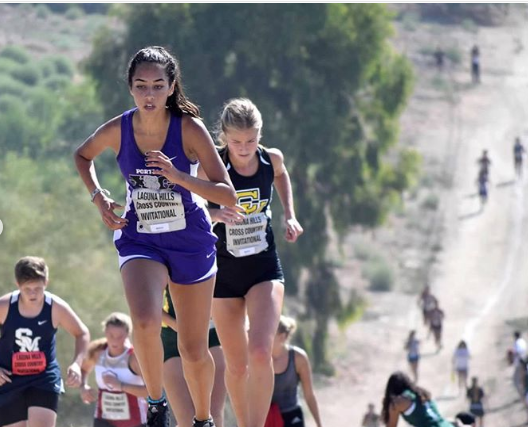 Cross country competed in the Laguna Hills Invitational on Sept. 8 at Laguna Hills High with sophomore and junior girls both placing third in their divisions. Freshmen, sophomore and junior boys placed second, first and ninth out of 59 schools. Nearly 3,500 runners from all over the county were there to represent their schools.
In the championships, participants had to run a rigorous three-mile course consisting of steep, long uphills and uneven grounds. Although there were hardships during the race, runners were able to push through and bring back numerous awards for their achievements.
"I think it was really successful because I can tell that every one of my athletes gave it their best effort, and for me, that is success," head coach Victor Quiros said. "It doesn't matter what the scoreboard says."
The Bulldogs displayed perseverance throughout the race. Freshmen and sophomore girls received trophies, and a handful of students received medals for placing within the top 40 runners in their division.
"This was a big meet… I was really nervous, but it all worked out in the end," junior Xian Lun Zeng said. "Sometimes, [practices] almost felt impossible, but I could still do it."
The Bulldogs put in a lot of effort preparing for this meet. Practices were exhausting (six days a week!), but the students were determined. Their passionate work ethic helped them overcome a lot of obstacles they faced, and placing in the top 20 teams in the meet.
Cross country requires a significant amount of endurance, but over the course of the season students realized what their limits were and learned how to push beyond them.
"[Cross country] means a lot [to me] because I've been running for like two years now… being on a high school cross country team is a totally different experience than club running," sophomore Gavin Nguyen said.