Dance Duo: Sisters Hailey and Lauren Van Connect through Shared Talent
Sophomore Hailey Van and her sister, senior Lauren Van, gracefully make their way onto the Portola High amphitheater. They find one another's gaze from opposite wings of the stage, offering looks of reassurance before they share their art with the school. 
The sisters explore their passion for dance through their experiences performing as ballerinas and dance company members.  
Hailey and Lauren Van began their dance journeys at young ages. Each started at the age of three; Lauren Van has danced for 15 years and Hailey Van for 13. Both sisters joined dance company in their respective freshmen years.
"It's a time for me to unwind and relax and not think about anything else," Hailey Van said. "It's calming. You focus on yourself and dancing."
Dance has brought joy to the sisters' lives through difficult times, such as the COVID-19 pandemic when they could not attend their studio in person. Instead, they joined ballet classes over Zoom, sharing a computer and a ballet barre in their living room, according to Hailey Van.
"It was just a fun time to be able to dance, like it felt like a regular dance class since we were dancing together," Lauren Van said. "So it was a good way to get through the time of COVID."
In addition to dance company at school, Hailey Van said she spends two hours for three-to-four days a week at ballet classes along with hour-long private lessons.
"Every day is kind of a challenge," Hailey Van said. "Just showing up to class, I think, is the first thing because a lot of times you're just too tired. You don't really want to go to a two-hour ballet class. But, I would say every day working on little things, making little improvements is the hardest thing."
Lauren Van had a similar schedule until last year, when she made the decision to quit ballet outside of school since it was a demanding time commitment that made juggling her academic activities difficult. Lauren Van said she still wanted to continue dancing, which is why she remained a part of dance company. 
After so many years spent practicing, she walks away from her ballet experiences having learned important skills.
​​"I think that ballet teaches you a lot of dedication, to be able to be in the studio every day, working just on yourself," Lauren Van said. "Even if a teacher is not correcting you, being able to correct yourself and continue that discipline has been a really big value that I've learned from dance."
According to the Van sisters, dance strengthened their relationship and increased the time they got to spend together. 
"We're on the same dance company team, so we get to have a class together actually in school, and we have a lot of the same friends in dance company and also in ballet," Hailey Van said. "It helps us get closer together, especially spending time in the studio and also at school, just having something to talk about and something to bond over."
Leave a Comment
Your donation will support the student journalists of Portola High School. Your contribution will allow us to purchase equipment and cover our annual website hosting costs.
About the Contributors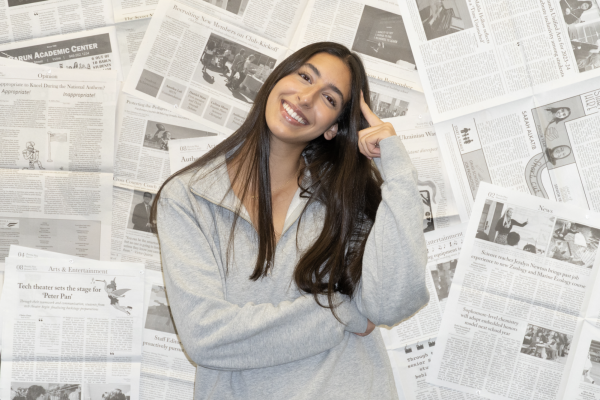 Maya Tedini, Opinion Editor
Maya Tedini is the Opinion Editor for her second year on the Portola Pilot. She's looking forward to working with the leadership team along with getting...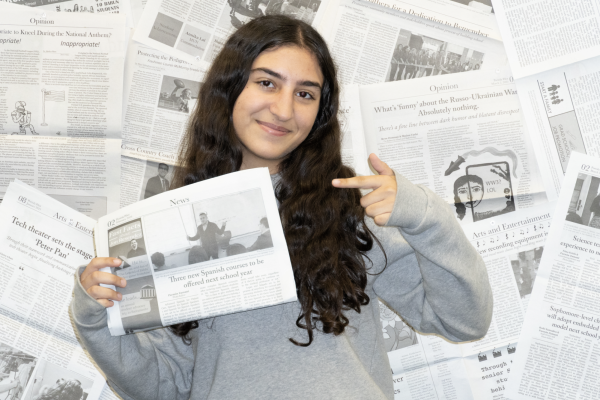 Parmin Zamani, News Editor
Parmin Zamani is the News Editor for her second year on the Portola Pilot. She's really looking forward to working with all the new staff members and...