Despite Opposition, Biden's Newly-Passed Bipartisan Infrastructure Bill Includes Important Measures For Climate Change
President Joe Biden's scaled-down climate change portion of his infrastructure spending bill passed the House of Representatives on Nov. 5 in a bipartisan effort. The original bill passed the Senate on Aug. 10, but House progressives questioned whether the bill did enough to address climate change and improve infrastructure after Biden removed the clean electricity program following opposition from moderate Democrats and Republicans. However, the bill's passage will still lead to critical action on climate change.
Biden's revised spending bill budget includes the following for climate change: $300 billion to extend existing tax credits for utilities, commercial businesses and homeowners that use or generate electricity from zero-carbon sources such as wind and solar; $32 billion in tax credits for individuals who purchase electric vehicles; $13.5 billion for electric car charging stations; $9 billion to update the electric grid, making it more conducive to transmitting wind and solar power and $17.5 billion to reduce carbon dioxide emissions from federal buildings and vehicles.
The result of these measures would still significantly reduce pollution levels and greenhouse gas emissions by one billion tons by 2030, according to NBC. In addition, 40 percent of the bill's investment will go to underprivileged communities and fund the electrification of public transportation.
"I really like the public transportation part because that's something that I don't think has been invested in a lot because there's a lot of focus on renewable energy," youth action leader at the Orange County Citizens' Climate Lobby and senior Emily Nguyen said. "But with public transportation, a lot of people don't realize you're also saving a lot of energy, a lot of gas wasted or omitted just by getting on a bus instead of driving your car to work."
New York congresswoman Alexandria Ocasio-Cortez (D) was one of six progressives who broke with her party and voted against the bill because it was scaled-down. Ocasio-Cortez noted that changes to the bill, following moderate Senator Joe Manchin (D-West Virginia) and Kyrsten Sinema's (D-Arizona) opposition to the $3.5 million price tag and clean energy program, remove essentials that were promised in Biden's Build Back Better economic plan.
"Throughout this process, people would say that within our caucus, one of the issues that we have had is trust," Ocasio-Cortez said in an hourlong video on Instagram. "I think one of the issues that we had yesterday, for example, was that we had a commitment that we were going to vote on the rule to allow BBB to proceed first."
Despite Biden's bill lacking several components that were stated in his campaign, Ocasio-Cortez's argument fails to take into account the desperate need for legislation on climate change. The regulations that are still in this bill (extend zero-carbon sources, funding for electric vehicles & stations and electric grid updates) will effectively tackle the crisis and have also garnered bipartisan support.
While Manchin and Sinema's opposition to several climate change provisions in Biden's Build Back Better plan is a gridlock to important measures for the future, the bill's passage is still a necessary step in addressing the climate crisis and mitigating long-term environmental harm.
Leave a Comment
Your donation will support the student journalists of Portola High School. Your contribution will allow us to purchase equipment and cover our annual website hosting costs.
About the Contributors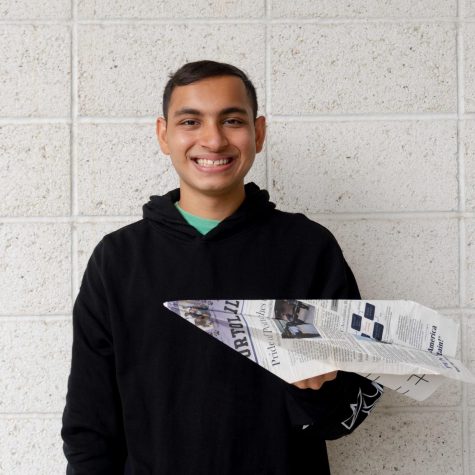 Aadi Mehta, Staff Writer
Aadi Mehta is serving as a second-year Portola Pilot Staff Writer for the 2021-2022 school year. Aadi is excited to be able to work with new and returning...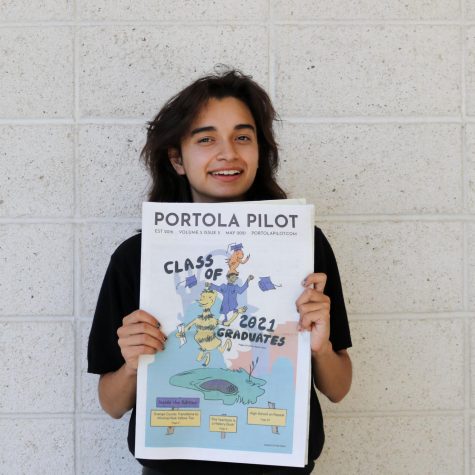 Nate Taylor, Front Page and Photo Editor
 Nate Taylor is the 2021-22 front page editor and photo editor. He is ready to improve his design skills and create memorable Portola Pilot front covers....