Do We Remember HERstory on International Women's Day?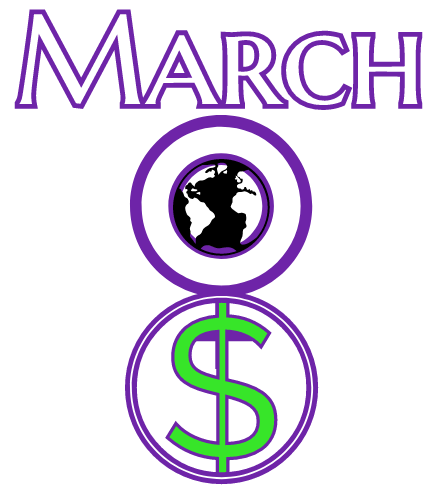 International Women's Day (IWD) was March 8 when we recognized women's accomplishments. Yet, companies have distorted the day's purpose, disguising new products as promoting gender equality. It is time we redirect IWD back to empowering women, not their wallets.
IWD first honored the women who stood on strike for better working conditions in 1908. In 1975, the United Nations began formally celebrating IWD, according to the UN website.
IWD is not considered a national holiday in the United States, similar to Saint Patrick's Day. Even so, marketing companies capitalize on IWD to sell gimmicks. The world's largest public relations agencies greeted female employees with glittery makeup bags, flowers, discounts for haircuts, fake tans and pink pens, according to PRNews.
IWD has mutated from accrediting women to resorting to stereotypes and gender roles instead. However, some people see it as a day celebrating feminism and women's rights.
"I do consider [International Women's Day] to be a feminist holiday," social studies teacher Virginia Nguyen said. "The point of it is to raise awareness that women in society should be treated more equally and fairer: the background of feminist beliefs."
Unlike these views of IWD being a feminist holiday, companies looking to profit from IWD advertise new products "designed for women" as a marketing tactic. For instance, companies marketed pens and Doritos-brand chips for women, solely for publicity, not function.
Doritos commented on Twitter that chips for her were to engage and delight customers, according to TIME. Otherwise, Doritos claimed its new female-oriented chips were already in existence: regular Doritos. These apologies without substance do not honor women but reference women as a demographic to cater to.
"There are products that are meant for both men and women. Having these items just for women is sexist," freshman Arasp Vohoumani said.
As IWD shifts toward a holiday to make a profit, women still take stands in the community. Women protested issues such as reproductive rights, equal pay and sexual misconduct as part of the #MeToo and Time's Up movements. Parades, demonstrations and festivities occurred worldwide, with the prominent Los Angeles International Women's Day March and Rally on March 3.
"Women and men have biological differences, but we will eat the same chips and write with the same pens," Nguyen said. "If there was more of an emphasis on equal pay, then that for me would have been a better direction than making a pen for women."