Drawing the Lines in the History of Art
Ten students with a fiery passion as well as students from other schools enrolled in AP Art History, a course offered at the Creekside Education Center. The course is part of the blended online high school and meets two hours each week on Thursdays.
The content of the course is vast: stretching from ancient to contemporary arts and exploring many civilizations from all over the world.
"[AP Art History] covers the art since prehistory, since the beginning of time, global cultures and how that art reflects the context of what was happening at the time," AP Art History teacher Pamela Quiros said. "In other words, why the artists were creating art, what was their purpose and whether it was painting, sculpture, architecture or photography."
While AP Art History is not a course offered in all parts of the United States, the course provides unique skills for those that are taking it, allowing them to understand the history and development of art. According to the AP Art History course overview, students focus on ten major periods of time. This allows students to understand how each time period advances or changes the artistic ability of the people as well as interpreting the significance of the actual art.
"It's kind of different from a normal AP class," junior Jenny Guo said. "From each unit, you have a lot of templates. So each template is about one artwork, and you film the templates and read articles… there's no lectures."
With degrees in the art history field from UCI and Saddleback, Quiros said she believes that the course helps widen students' understandings as it opens them up to a field of study that is not normally offered. AP Art History is unique because of its ability to dive deep into famous works of art, and further relate to different fields of study such as history. The class also provides interesting knowledge related to the analysis of aesthetic purposes, a valuable skill for students to acquire.
"I think it's one of the best classes students can take because it really, truly does touch kind of every curriculum area," Quiros said. "For example, we were having a discussion yesterday in class, and we were talking about the word relic and what it was, and one of the students, who was not a Portola student, brought up that they were talking about selling relics [in his AP English class] and that helped the student get a better picture or understanding of what it was."
About the Contributors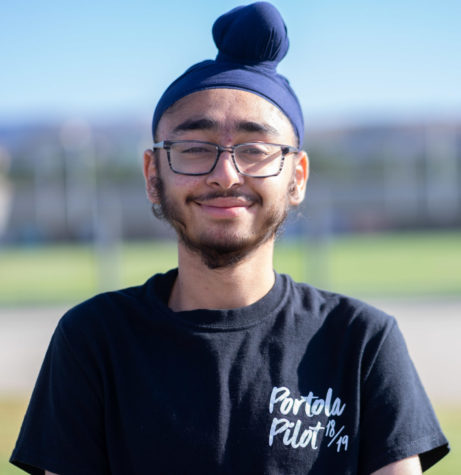 Simrat Singh, Editor-in-Chief
Simrat Singh is one of your 2019-2020 Co-Editors-In-Chief, for his third and final year in the Pilot! As Co-Editor-In-Chief, Simrat is ready to leave a...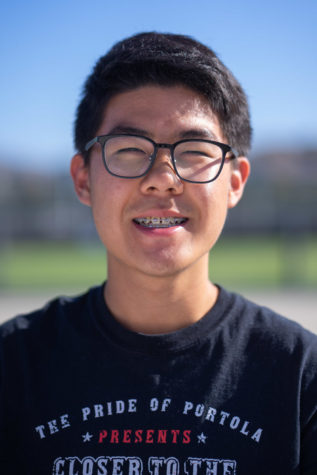 Junhee Ryu, Business Manager
Junhee Ryu is one of your business managers for the 2019-2020 cycle. Going into his final year with the Pilot, he is excited to make a lot of money so...