Extend Free School Meals Across the Nation
Coming back from the chaotic year of distance learning, what students might have noticed is a seemingly endless line to the school cafeteria. Some might say waiting in line is tedious, yet it is a major stepping stone toward universal school meals. 
California passed the Free School Meals for All Act of 2021 on July 9 as schools reopened in the fall term. Before this act, national school breakfast and lunch programs run by the U.S. Department of Agriculture provided low-cost or no-cost meals to students only if their household qualified by the federal standard based on household income. 
Previous federal aid to school meals was limited to strict standards that do not account for varying costs of living among states, particularly high costs of living in California. Stigma of being eligible for the free meals program and the socially-intrusive questions required for immigrant families — such as social security number and immigration status — hindered the program's participation rate, according to AP News. 
The COVID-19 pandemic dramatically elevated the importance of free school meals as California's food insecurity rate reached 18.2% as of September 2021. School meals shone as a vital source of healthy meals for many parents who were already struggling to provide meals for their children.
"Receiving free school breakfast and lunch reduced food insecurity parents experienced in the pandemic," Carol Wang, mother of seniors Alex Zhang and Ethan Zhang, said. "I absolutely believe school meals are nutritious and appealing. My kids definitely love them. I am very, very grateful for what we have received last year."
After the implementation of the new free meals program, all public school students in California, regardless of household income level, can now enjoy one free breakfast and lunch every day. The number of students who eat school meals at Portola High significantly increased after the implementation of the free meals program, according to nutrition services supervisor Cindy Prunty. 
"In regular years, we, Portola High School, were doing an average of maybe 400 to 500 lunch meals," Prunty said. "That's a lot, and this year, we are doing 800 plus. It's doubled. The students are enjoying taking advantage of using this, which is what it's for." 
As more students choose to go to the cafeteria, they are now encouraged to have a more balanced meal by the program. They are now required to take not just meals but fruits and vegetables in order to qualify as a free meal.  
Balanced meals that meet school nutrition standards are crucial in promoting student health and academic performance. Students with balanced meals are associated with lower odds of obesity among high school students, according to the Food Research & Action Center. At the same time, they showed significant improvements in their performance on ELA and math exams, according to a study by Maxwell School at Syracuse University.
Free school meals, furthermore, alleviate the burned students ridden by schoolwork. Accessibility to meals without any concerns empowers students to stay focused on their school work. 
"This is lots of financial support to a lot of people and works very well for our schedule as students with a lot of APs and academics and sports," Ethan Zhang said. 
The student response and research results are obvious: free school meals benefit students tremendously. California, however, is the first and only state that provides full benefits to all public schools. If the nation cares for equal opportunity for all, particularly students, there is only one solution: free school meals nationwide. 
Some argue that such a statewide free school meals program is not feasible for other states due to financial constraints. Especially in the context of California's recent 75.7 billion budget surplus and governor Gavin Newsom's unprecedented 123.9 billion Pre-K and K-12 education package in 2021, state-wide free meal programs for other states seem unattainable. 
The Universal School Meal Program Act of 2021, introduced in the Senate on May 10, can be a workaround to individual state budget deficiency. By leaving the responsibility of school meals in the hands of the federal government, every public school regardless of region can provide free school meals reimbursed later by the federal budget.
"In the richest country in the world, it is an outrage that millions of children struggle with hunger every day," Sen. Bernie Sanders of Vermont, one of the congressional representatives who cosponsored the bill, said. "Every child deserves a quality education free of hunger." 
There is a long line waiting for this legislation to be ever passed and realized, or it may not even be passed. The only way to ensure the passage of this bill is unwavering attention and support towards the bill. Be a part of the movement by pressuring your congressional representatives and spreading awareness of the new bill.
View Comments (1)
Your donation will support the student journalists of Portola High School. Your contribution will allow us to purchase equipment and cover our annual website hosting costs.
About the Contributor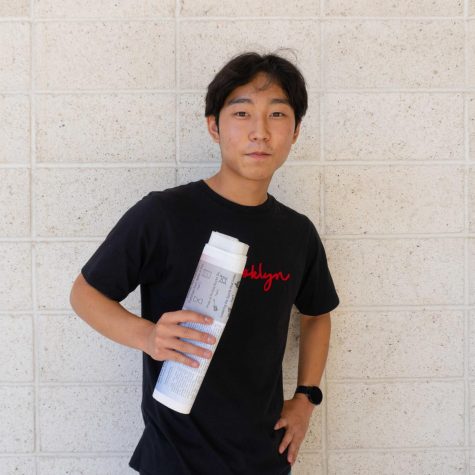 Martin Yoon, Staff Writer
Martin Yoon is a first year staff writer in portola pilot. Although he is a senior seemingly busy with college apps and more, he is passionate about Journalism...