'Far Cry 5': A Game to Die for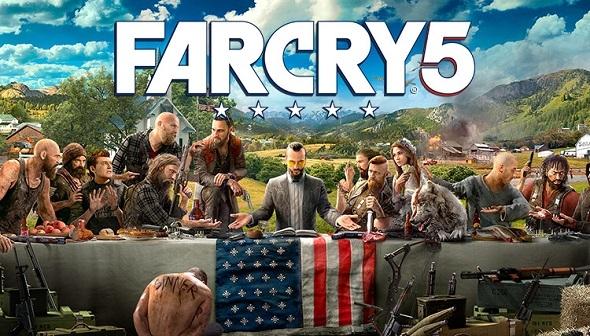 The Far Cry franchise, known for its exotic and foreign settings, released its new installment in March. Titled "Far Cry 5" and set in America for the first time, the premise consists of the player controlling a police deputy who is tasked with fighting "Eden's gate," a cult that has overtaken the fictional region of Hope County, Montana.
The cult is controlled by its leader Joseph Seed who believes that the world is coming to an end and that people need to be baptized by the cult to be saved from this impending danger; the cult members are made up of fanatical people who buy into Joseph's lie and are willing to die for him and his goals.
Although the motives of the cult may not be clear to players from the beginning, they will soon realize that the cult is not motivated by any financial or materialistic gain, but rather by religious zealotry. "Far Cry 5" does not shy away from asking complex and deep questions about the social evils of the world or even the actions of the U.S. president today.
The cult "converts" people by forcibly baptizing them and making them "atone for their sins" with a gun to their head. Although this is unrealistic because cults do not do this in real life, this does provide for an interesting, captivating and suspenseful storyline.
Montana is extremely beautiful in the game with lush forests and clear rivers providing the natural beauty typical of 'Far Cry' games. Not only can the player fight the cult, but the player can also participate in  many activities like fishing and hunting, which can be fun to do after completing the main story.
Overall, the gameplay is very smooth and it is very similar to previous 'Far Cry' games. Players have a large set of weapons in the game that can be used for stealth or for direct attack. This creates diversity in the ways that players can approach enemy outposts as players have the option of a stealthy approach or a loud approach. Players also have access to a wide variety of side characters that have abilities that can be used to take out the cult members in many ways.
All in all, "Far Cry 5" is a solid game that accurately depicts Montana in its rich natural beauty. "Far Cry 5" effectively incites discussion about the role of religion in American society, which separates it from previous 'Far Cry' installments. The game has a perfect balance between natural beauty and destructive chaos, which makes it extremely fun to play.