Farmers and Artisans Congregate at the OC Great Park Farmers Market
Walking through the Great Park Farmers Market, one can't help but appreciate the eclectic variety of goods that populate the white-tented booths. Gleaming fruits and vegetables, samples of iced juices, amber jars of honey, handmade candles and even DIY pizza kits come to the eye. Food trucks sell cuisine from various cultures, with several cooking directly in the open, street style. 
Out of all the merchandise at the Farmers Market, three eye-catching products are part of this review.
1. Sunny Cal Farms Flavor Fall Pluots
Pluots, the latter generations of plum-apricot hybrids, are characteristically sweet. Sunny Cal Farm's "Flavor Fall" strain features a fragrant deep purple skin unmarred by pockmarks. The pluots in the booth had been carefully handled: none had bruises. Upon first bite, the fruit was like a plum, but firm and sweet with minimal tartness. Chewing brought out a fruity scent reminiscent of an apricot. 
2. Salteña Corner Bolivian Meat Pies
Salteña is a type of baked empanada that originates from Bolivia. Salteñas can be made with both savory and sweet fillings, but Salteña Corner offers only the savory variety, with five filling options: beef, chicken, spicy beef, spicy chicken and vegan. I ordered the spicy beef, which has a breadlike crust. The runny filling, which is akin in spice level to Hot Cheetos, spills out of the empanada when placed on the plate. The hearty salteñas are filling: great as a rich and savory snack.
3. Sunny Cal Farms Cold-Pressed Pomegranate Juice
As winter approaches, pomegranates are back in season. Sunny Cal Farms' Cold-Pressed pomegranate juice is very sweet and potent. It works well with sparkling water as a healthy soda alternative, in smoothies for fun color and taste, as popsicles for a frozen treat or even as a base for salad dressing. 
Overall, the Great Park Farmers Market is a great stop for a quick snack or the freshest local produce. 
About the Contributor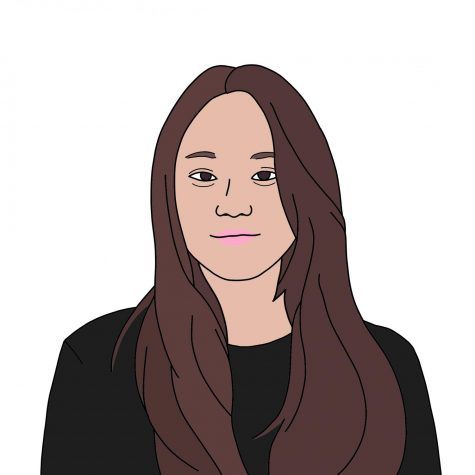 Erin Choi, Managing Editor
Erin Choi is your co-Managing editor for this year. She's happy to return for her second year on the Pilot. Erin likes books and movies that question...