First COVID-19 Case Confirmed at Portola High
IUSD COVID-19 Dashboard
.
No further details regarding the case are publicly available at the time, in accordance with HIPAA/FERPA student privacy laws.
"All information, including the name(s) of ill or exposed persons, shared regarding any Public Health investigation is confidential in order to protect patient and student privacy," principal John Pehrson said in an email communication Monday night. "Names will not be released to the public, including our school community.  Due to privacy laws, I cannot share further details about individuals affected."
According to the dashboard, students or staff who may have been in close contact, or at a distance of less than six feet for over 15 minutes within 48 hours of showing symptoms, with the affected individual will be privately notified by the Orange County Health Care Agency. Families of students who are not affected will not be notified.
"Although the student was not on campus last week, staff initiated a contact tracing process and swiftly determined there was no contact with staff or students," Pehrson said.
According to the IUSD Health and Safety Guidelines for School, which are based on the California Department of Public Health's guidelines for reopening, schools are recommended, but not required, to close "when there are multiple cases in multiple cohorts at a school or when at least five percent of the total number of teachers/students/staff are [positive] cases within a 14-day period."
Students exhibiting symptoms will be sent home with a recommendation to get tested, but the corresponding school and classroom are not required to close, according to IUSD guidelines. If the case is confirmed, only classrooms in which students were in close contact with one another will be required to close.
The Orange County Department of Education's reopening guidelines state that at least 10 days must pass since the first appearance of symptoms and at least 24 hours must pass with no symptoms for someone with a positive COVID-19 case to return to school. However, OCDE does not recommend that schools require a negative test prior to return.
In order to minimize further spread, IUSD advises students once again to follow daily self-screening procedures at home and safety etiquette at school. The Portola Pilot will continue coverage online and post real-time updates through Instagram @portolapilot as new information is released.
As of Oct. 5, fewer than two weeks since the return to in-person learning on Sept. 24, there is one confirmed COVID-19 case at Portola High out of nine total across Irvine Unified School District (IUSD), according to the
About the Writer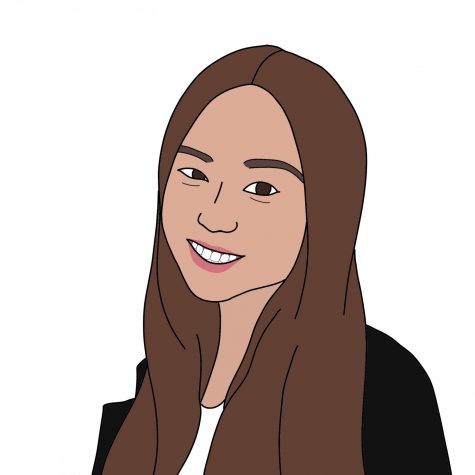 Jenny Won, Opinion Editor
Jenny Won is your Opinion Editor for this school year, her third and final year on the Portola Pilot. After having been with this program throughout almost...