Football Takes A Loss at the Back-to-School Game
Ki Joon Lee, Marketing Manager
September 17, 2018|52 Views
Football (2-3) lost its home game 22-28 against Godinez High on Aug. 31 after an unexpected turnover.
The Bulldogs got off to a fast start in the first two quarters by scoring three touchdowns while holding the Godinez offense to a mere eight points.
However, during the second half, the team's defense collapsed, allowing Godinez to reach 28 points by the final quarter and win the game. With three minutes remaining, the team had one last effort but was unfortunately stopped by the opposing team's defense line.
"Midway through the second quarter, we had some depth issues because we're missing 20 to 30 additional seniors. Until we get that class next year, we end up in a situation where guys with no experience get out there," head coach Peter Abe said. "When they started running the ball towards some of our smaller dudes, we couldn't do much."
The players and coaches expressed frustration after the game due to their inability to score in the second half. The team plans to take this game as a learning experience.
"You just gotta embrace it. We know we lost, but we just have to get better every day," captain and junior Brandon Yue said. "They [Godinez] were big, they were physical, but they were definitely beatable."
Despite the loss, both freshmen and returning students partook in cheers, watched the Pride of Portola halftime performance and attended the post-game back-to-school dance.
"The atmosphere was really pumped. Everybody was excited to watch the Bulldogs play and win," freshman Brian Calimquim said. "It is something I look forward to in the future years, and I just hope it can stay like this forever."
About the Contributors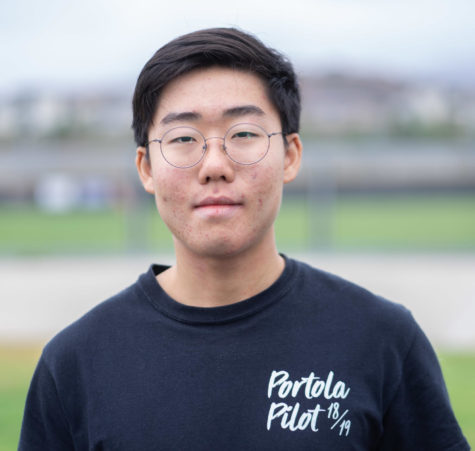 Ki Joon Lee, Sports Editor
Ki Joon Lee is your 2019-2020 Sports Editor. On his third year with the Portola Pilot, he is excited to deliver sports news and feature amazing Bulldog...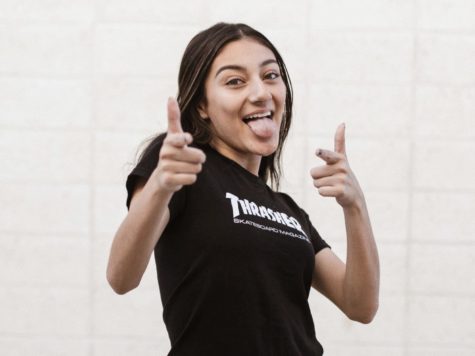 Giselle Villegas, Staff Writer
This year is Giselle's first year in Journalism, however writing has been a long time passion. Aside from Portola Pilot, she enjoys writing poetry and...