Freshman Justin Truong 'Watches Over' the eSports Team
With his face illuminated by the faint glow of the computer screen and glasses reflecting his hero's movements, freshman Justin Truong trains his eyes intently on his opponents in Overwatch, a popular first person shooter game released in May 2016 by Blizzard Entertainment.
Truong plays Overwatch on the eSports team, and is one of the highest ranked players at Portola High, maintaining the highest game skill rating of grandmaster and placing in the top 14 percent of all PC Overwatch players worldwide.
Courtesy of Justin Truong
After joining the team at the beginning of the year, Justin's prowess at the game and positive attitude has greatly contributed to the Overwatch team's current record of 5-3 in the High School eSports League Tournament, a nationwide competition with hundreds of high school teams participating.
"He's one of the more mechanically skilled players…but he also understands the game fundamentally and can adapt easily to most situations," junior and Overwatch team member Devin Nguyen said. "He isn't the most vocal on the team, but he tries to keep everyone positive by saying stuff like, 'It's okay, we'll go again.'"
Truong has played first-person shooter games since a very young age on various consoles, such as the Playstation 2 and 3. While busy with schoolwork like everybody else, he consistently manages to practice on his PC set at home for two to three hours daily.
"eSports is a hobby that I dedicate a considerable amount of time into because as a person who strives to be the best possible, eSports gives me a chance to improve at gaming," Truong said.
Truong said he looks forward to leading the eSports club in several years, but as a current freshman he is happy competing with his team and friends.
"Playing with other people from Portola is a great feeling because when we play together and make mistakes during a game, we either laugh with or at each other, and that has only increased my passion for gaming," Truong said.
Truong bought Overwatch the day it was released and immediately began exploring the game, hooked by the highly adaptive gameplay. Truong always looks forward to new updates, ready to adapt his playstyle to get the competitive edge above his friends.
"By joining eSports, it has introduced me to others who share the same interest," Truong said. "For those who truly enjoy playing video games, I would say that joining eSports is a great experience if you have the chance to do so."
About the Contributors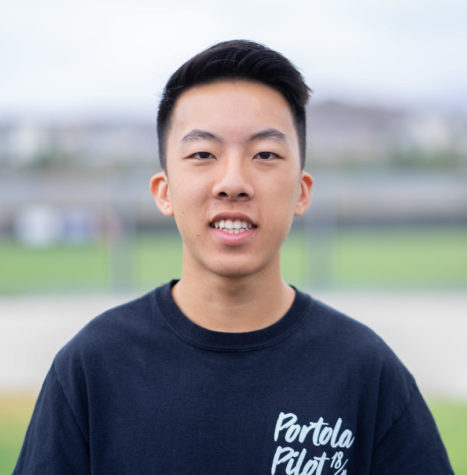 Nicholas Hung, Business Manager
Nicholas Hung is one of your 2019-2020 business managers. This is his second year on the Pilot and last year at Portola, and he hopes to get a steady flow...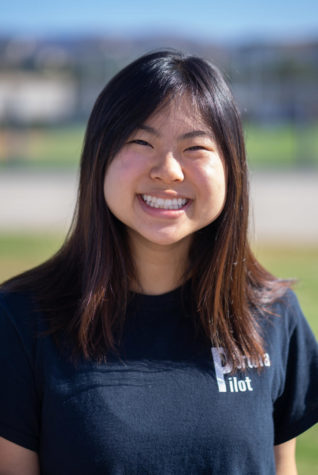 Tiffany Wu, News Editor
Tiffany Wu is your 2019-2020 Co-News Editor! She is most excited to insert ads on Print Days. In her spare time, she can be found browsing memes and eating...