Grace Through Silk: Sophomore Skylar Nguyen Finds her Art Form Through Aerial Silk
Sophomore Skylar Nguyen finds her art form within different hues of silk. As pastel-colored silks hang from the ceiling, flowing down in waves, Nguyen takes on the performance of aerial silk which is the combination of aerial acrobatics, while hanging on specialized fabric of silk.
Nguyen started her journey with aerial silk in 2021 after getting diagnosed with scoliosis earlier in her life. To become stronger and more flexible, Nguyen listened to her mom's recommendation after her mom participated in aerial silk in her 20s.
"I recommended it to her when she was looking for something to join, because at the time, she tried basketball, she tried soccer and taekwondo," Nguyen's mother My Doung said. "None of those interested her. So I recommended [aerial silk] because I wanted to do it, but I couldn't due to my schedule."
Nguyen suffered from scoliosis for most of her life and was looking into surgical options for treatment. Aerial silk was one of the only ways Nguyen was able to cope with her insecurities because it helped build her upper and core strength.
"I do feel like compared from then to now, I feel much more confident even just going to classes and training in my jobs or any of my moves," Nguyen said. "I feel also much better physically because I'm way more flexible with my back now. I can do back bends and other stuff like that."
Expression became a large part of Ngyuen's soft-spoken and artistic personality among the graceful art of aerial silk, according to Doung. After participating in yoga––a similar sport to aerial silk and connecting over the sport with her daughter––Doung saw Nguyen's confidence and initiative to try new things increase.
"It fits her personality," Doung said. "I think it's a one-on-one sport. You don't have to come into contact with a lot of people, so you can work on your skills at your pace without feeling pressured to keep up with your teammates."
Currently, Nguyen is participating in private and group classes as well as summer programs to help her train her in aerial silk with her coach. Nguyen has hopes of participating in the Apprentice Program which is an intensive, six-hour class where you perform regularly. However, due to wanting to get surgery for her scoliosis, she hopes to do that program soon.
Nguyen continues to focus on her technique and form, with the support of the wider aerial community.
"Whether there's a proper form or technique that I can do, all of those people have been supporting me through," Nguyen said. "And there's also a big aerial community online, so when you see people that make a post dedicated to aerial performing, they give their own tips. It's just nice to see all the people together, just supporting each other in their own journey."
Leave a Comment
Your donation will support the student journalists of Portola High School. Your contribution will allow us to purchase equipment and cover our annual website hosting costs.
About the Contributors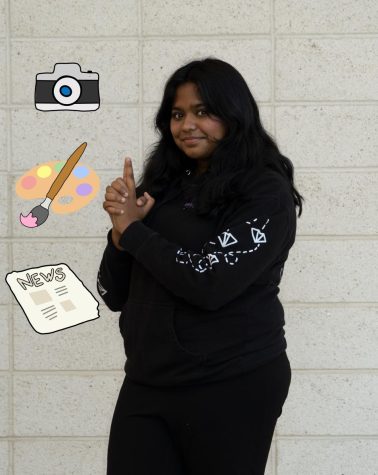 Arshia Sista, Front Page Editor
Arshia Sista is this year's front page editor for her second and last year on the Portola Pilot. She's both bittersweet and excited to design quirky...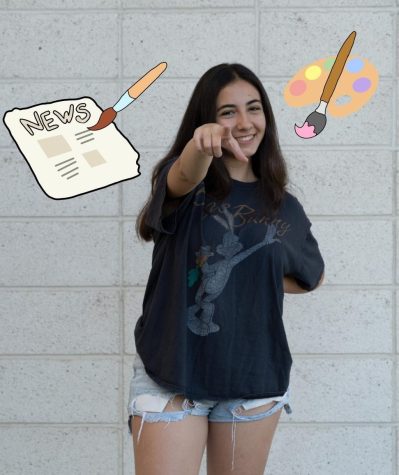 Shaina Taebi, Centerspread Editor
Shaina Taebi is the Centerspread Editor and is beyond excited to spend the year designing one of the few colored pages in the Portola Pilot. For her second...