H2H: Are Summer Programs Worth It?
April 27, 2020
Summer Programs Are Well Worth the Price
Summer camps and programs are a way for high school students to explore a certain subject during summertime. Whether in-person or online, summer programs are a great way for students to form new experiences and learn new information about a subject that intrigues them. 
Many students attend these programs, such as junior Ethan Hung, who attended the Rosetta Institute Molecular Immunology program.
"I would say that while the content, including bench research skills and college-level lectures as a whole, were interesting," Hung said, "for me, the most exciting part was the experience of college life."
Even if these programs aren't held in-person, summer programs are still a great way for students to explore a specific area of interest. 
"Summer camps can give students opportunities to explore things they are passionate about or want to learn more," counselor Shari Markowitz said. "For example, some camps are doing research on a particular field. That can help you explore future career paths or college majors for yourself."
The experiences that students have when attending a summer program often stay with them for the rest of their lives. Students have experiences that they can reflect on and apply to various situations.
"I think any experiences you have [at a college program] will help broaden you as a person," Markowitz said. "You are [going to] be able to draw from your experiences especially when it comes to the time [when] you write your college application."
Certain summer programs are extremely selective, and being selected for one can show college admissions officers that a student is competitive and willing to fight for their place in that college. 
Additionally, according to the Portola High website, the IVC/IUSD Summer College Program allows high school students to enroll in CSU- and UC-transferable general education classes. Other colleges might offer similar options, some of which are online.
Taking these courses is a way for high school students to be able to get college credit without having to take a yearlong dual enrollment or AP class. 
Whether in-person or online, summer programs can help students learn a new skill, dive deeper into an interest or passion, supplement education or experience new things. With such benefits, summer programs are well worth their price.
Leave a Comment
Summer Programs Are a Waste of Time and Money
Although some see summer camps and programs as a good way for students to learn various subjects and spend time with people of similar interests, they are ultimately a waste of time and money and do not live up to what they are touted to be.
Firstly, summer programs tend to be costly for students. Pre-college summer programs for high schoolers can cost up to $10,000, according to Forbes, making them only accessible to students who can afford these prices. Junior Ethan Hung, who attended the Rosetta Institute's Molecular Immunology program, had to pay a large sum of money to get in. 
"The cost of summer programs can oftentimes be through the roof, which has excluded me from applying to various programs," Hung said. "Additionally, the vast majority of programs will not provide accommodations by preference, […] even when it is possible."
Furthermore, summer programs seldom help students when they are applying to colleges. Many professionals in the field of college applications have found that there are other ways to impress admissions officers than attending a summer program. 
"An admissions officer would be even more impressed with a student who decided that they wanted to explore a particular discipline or take a course and found a way to do it that was free," Elizabeth Morgan of the National College Access Network said in an interview with Business Insider.  "That kind of self directed work is going to be much more impressive to an admissions officer."
Does attending a specific college's summer program help a student get into that college, as many parents and students believe? Not so, says graduate admissions counselor Anna Ivey.
"People attend these programs all the time and then don't get in," Ivey said in an interview with The Washington Post. "It can be heartbreaking because they've fallen in love with the school."
That's not to mention that the global COVID-19 crisis that has arisen this year is greatly impacting summer programs, turning many previously residential summer programs into solely online affairs.
"Academic and residential experiences are woven together in a vibrant community of participants from across the country and around the globe," boasts the Stanford Pre-Collegiate Summer Institute's webpage of its student residential experience. Directly above it, a message in smaller print informs viewers of its cancellation.
Simply looking at the facts, it's clear that, especially in the coronavirus era, summer programs are ineffective given their exorbitant cost.
About the Writers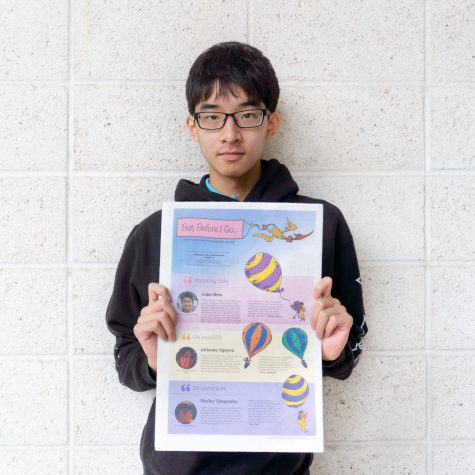 Justin Tang, Back Page Editor
Justin Tang is the Portola Pilot's Back Page Editor for the 2021-22 school year, his second and last on the team. Throughout the year, he'll make sure...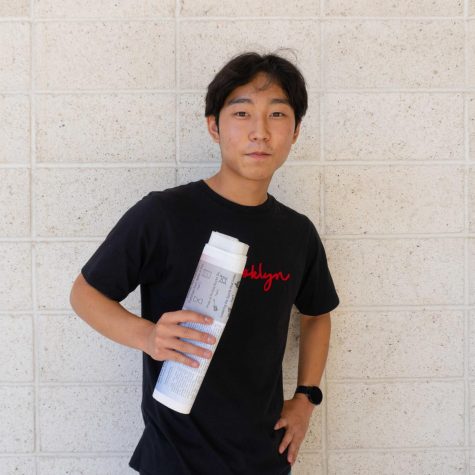 Martin Yoon, Staff Writer
Martin Yoon is a first year staff writer in portola pilot. Although he is a senior seemingly busy with college apps and more, he is passionate about Journalism...
Leave a Comment