Hollywood is Blinded by Money — The Rise of True Crime
With the AP Language and Composition class rounding out its unit on true crime and shows like "The Dropout" and "The Tinder Swindler" arriving on streaming services, it is clear that the true crime genre has become increasingly ubiquitous — and profitable.
But there is a fine line between entertainment and insensitivity.
First popularized by Truman Capote's 1966 novel "In Cold Blood" following the murders of the Clutter family and the aftermath between the two killers, the true crime genre garnered a large audience without prioritizing ethics.
Capote based his novel on real events as a way of expressing his journalistic nature. His "literary art" is studied today in schools worldwide because of its openendedness to give students reading an opportunity to form their own opinions on the victims and murders.
"People are always with me making this distinction between subject matter and style," Capote said in a 1968 interview with F. Lee Bailey. "But what they don't understand is that what is important to me is literary experiments in style, then just shifting the star from one subject to another which is expanding one's creative abilities."
Some of the most-viewed American documentaries, podcasts and films continue to popularize the true crime genre, generating the income for podcast producers. Among them, the "Serial" podcast — which tells a murder story through the course of 12 episodes — has become one of the genre's breakthrough pieces.
Created and narrated by American journalist Sara Koenig, the first season of "Serial" explores the murder of 18-year-old student Hae Min Lee, whose ex-boyfriend, 17-year-old Adnan Syed, received a life sentence for her homicide.
Some say that Koenig was given the authority to bring light to Syed's case, which helped him gain the opportunities for appeals and new exculpatory evidence.
"I've been asked a number of times if I regret taking the case to [Koenig]," Rabia Chaudry, Syed's family friend, said to Time. "On that count, I say absolutely not. As disheartening as it is that no smoking gun was found, the case has ironically been brought back to life because of the mud, not in spite of it. If reasonable doubt existed 15 years ago, it abounds now."
Whether or not Koenig helped Syed's case, the podcast itself has over 19 million downloads or streams, which amounts to roughly $500,000, according to CNN.
Exploiting victims and families while creators make money from violent stories is the true crime of entertainment. Not only does true crime exploit the losses and personal information of others for a profit, but it also heavily dramatizes criminal cases to maintain viewership — often sensationalizing or neglecting important details that may be disinteresting to viewers but important to the case as a whole.
"'Serial' failed to include diary extracts that portay Adnan Syed (the man imprisoned for murder) as abusive to his girlfriend, the case's victim, Hae Min Lee," writer for the New Statesman Anna Leszkiewicz said. "'The Jinx' changed up the order of events. 'Making a Murderer' did not disclose that Steven Avery called Teresa Halbach on the day she died, using a feature to disguise his number."
Call true crime what it is — an exploitative, greedy form of entertainment; what these shows, podcasts and novels all have in common is a profit motive to romanticize murder, arson, assault and other felony charges. The ethicality of true crime is not questioned because directors and investigators share vivid details about a murder and the secrecy behind it — it is the fact that they are making money off of it.
"Sure, true crime is entertaining to watch, but it basically capitalizes on people's murders and other crimes," true crime fanatic, AP Language student and senior Garance Ha said. "There's a difference between entertainment value and blatant disrespect for the victims of a crime or the victim's relatives, and true crime definitely crosses the line."
"
There's a difference between entertainment value and blatant disrespect for the victims of a crime or the victim's relatives, and true crime definitely crosses the line."
— Garance Ha
Maximizing profit is not unique to true crime. Hollywood has long been a magnet for those trying to earn riches as well as the reputation and power that comes with it.
"It's a business in which there isn't much stability or consistency," an anonymous studio executive said to The Los Angeles Times. "There's a large fear factor as well as a greed factor which sometimes leads to abuses. As a human being, it's hard to keep your personal integrity when everything around you is in turmoil."
When tuning into an episode or reading a chapter of your favorite true crime media, we should be questioning the origin of our emotional attachment with true crime during its streaming era. Besides, profiting off of cases cannot bring back a murder victim. It is criminal.
View Comments (1)
Your donation will support the student journalists of Portola High School. Your contribution will allow us to purchase equipment and cover our annual website hosting costs.
About the Contributors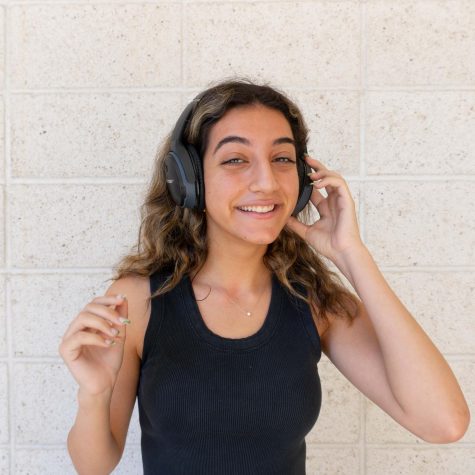 Kayla Moshayedi, Director of Media
Kayla Moshayedi is your Media Director and Co-Social Media Manager for her second and final year in the Portola Pilot. She is most  looking forward a...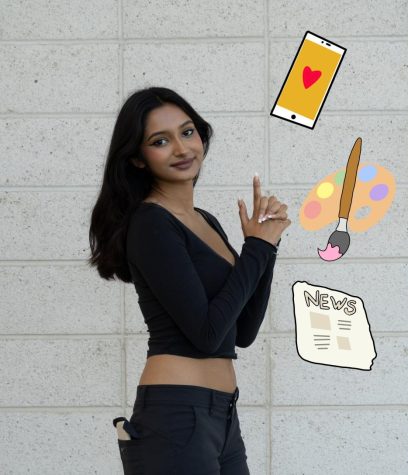 Sidra Asif, Backpage Editor
Sidra Asif is the Back Page Editor and Social Media Manager for her third year on the Pilot. Outside of creating content for the newspaper, you can find...