How Bulldogs are Making Bank This Summer
Getting a job has become a classic summer activity for many teens as they continue to mature into adults. It has been proven that students who are employed tend to be more confident and have better time-management skills, according to College Board. These are some places where some fellow Bulldogs will be clocking in this summer break.
"
"Stringing is a tedious process that has taught me to be patient. Some types of strings can be quite difficult to work with, so it's important to stay focused/patient to avoid hurting yourself. Stringing has helped me appreciate tennis more, because I put a lot of work off the court as well. I don't string for pocket money; I am raising funds for my Girl Scout Gold Award, which is a self-led project that benefits my local and global community.""
— Freshman Saachi Pavani: Stringing Tennis Rackets
"
"I tutor Spanish to a few kids, and it has taught me the importance of work ethic and how it translates to money. Different people have different ways of learning, so tutoring helped expand my social skills and patience." "
— Sophomore Mia Alvarez: Spanish Tutor
"
"I teach piano to little kids in my neighborhood. I usually invite them over to my house and teach them very basic songs as well as tips and tricks that helped me learn piano over the years. I save up the money I earn, or I spend it whenever I hang out." "
— Sophomore Michael Liang: Teaching Piano Lessons to Neighborhood Children
"
"I'm a sales associate at PacSun, and I decided to work in retail because I really enjoy talking about clothes and fashion with people; the discounts are really great, too. I usually buy clothes or gifts for my parents with the money I earn.""
— Junior Miranda Wang: PacSun Sales Associate
"
"So I work at Camp Emerald Bay, which is a Boy Scout summer camp on Catalina Island. Every week, new scout troops come to the camp and stay for the week. I work as a Ranger, which is essentially the tour guide for each troop. I am assigned three or four troops a week to greet, take on kayaking and canoeing trips and make sure they get the best camp experience they can get. I love working there because every week I get to meet hundreds of new people and listen to their stories and welcome them to our camp to give them an unforgettable week. I just enjoy interacting with people from across the country and doing my best to help them have fun.""
— Junior Anthony Lu: Camp Counselor
About the Contributors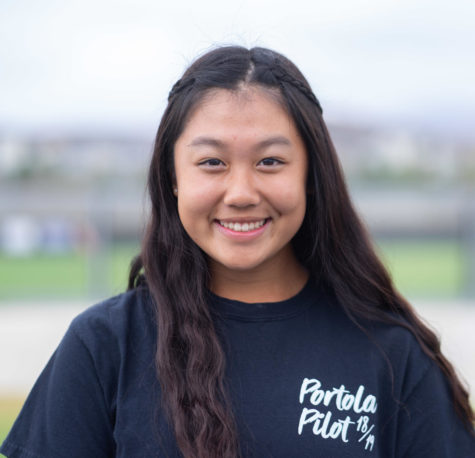 Helena Hu, Editor-in-Chief
Helena Hu is the Co-Editor-in-Chief of the Portola Pilot this year. As Centerspread Editor and Social Media Director for the past two years respectively,...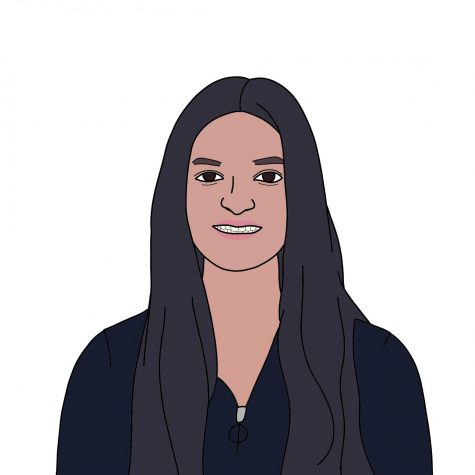 Krisha Konchadi, Front Page Editor
Krisha Konchadi is the front page editor this year on the Portola Pilot. Along with editing and creating the front page, she loves making graphics and...